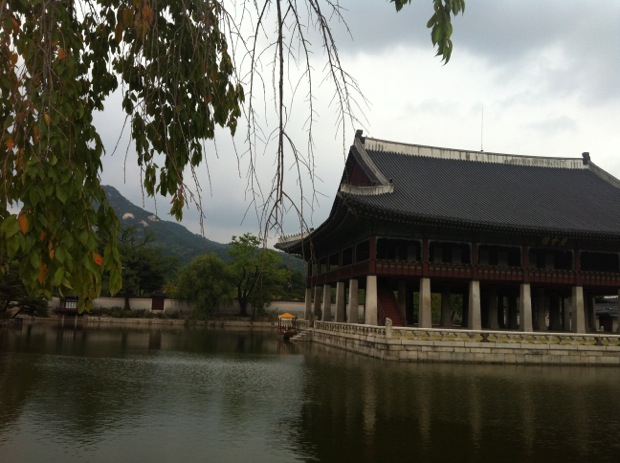 As many of you know, I used to live in South Korea. I worked there from 2006-2008 (with about 6 months in South America in between). I even met my husband there on my first day in 2006! When we left in 2008, to move to London so we could both continue with our studies, we didn't know if we would ever be in Korea again! Luckily for us we've been able to go back a couple of times since we moved to Beijing. A few weeks ago we even took my mum for a weekend in Seoul (she was visiting China- it would be a bit far to go for a weekend trip from the UK, although I do know someone who did that (you know who you are!))!
The trip confirmed for me that Korea still has a huge place in my heart. Here's 7  reasons why I still love it!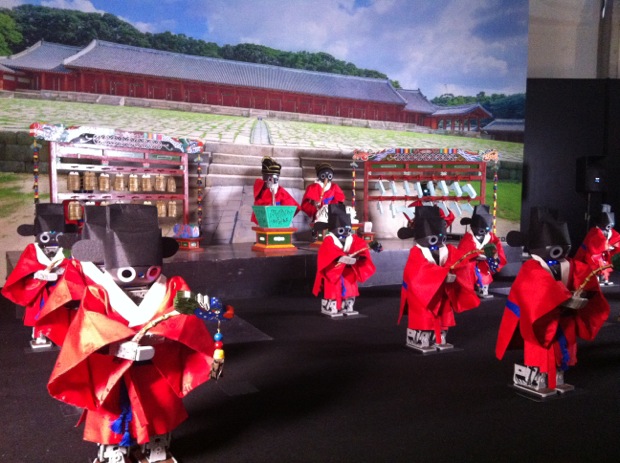 The Shopping and Fashion
I love Korean style! I remember one of my first blog posts (on my now hidden Korea blog- sorry!) said how Korean girls had such a good dress sense! That's still true! Local boutique shopping is awesome- if you go to places like Hongdae you can find some great fashionable, but still affordable, Korean made clothes. I picked up a few things on this trip to add to my winter wardrobe. My Chinese colleagues have been going crazy over my Korean purchases since I got back!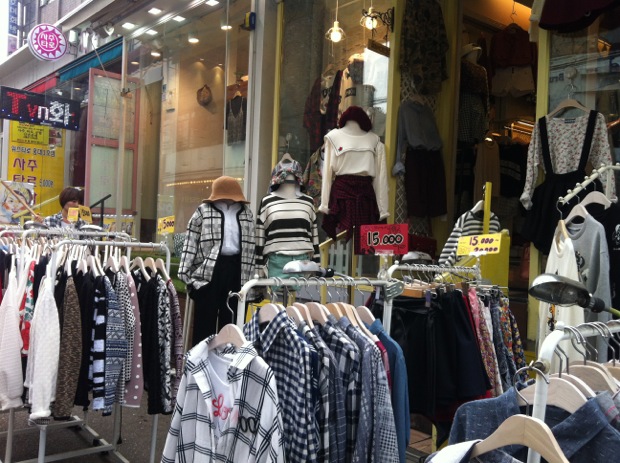 The Food
I'm a veggie so I miss out on some of the major Korean foods like BBQ. But I love things like gimbap and bi bi bap! Seoul is constantly evolving- we tried cronuts for the first time (whaaaat!) There is also a growing amount of vegan/veggie restaurants (where were they when I lived in Seoul!?)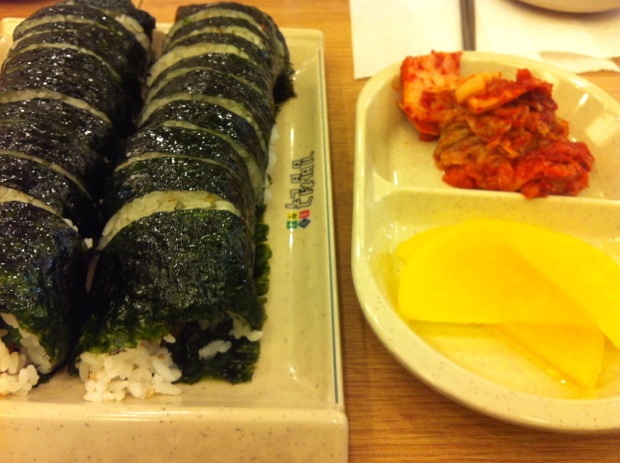 The Tourist Sites
Ok, so you can't beat Beijing for the quantity of famous sites to see- but I think that makes Seoul all together more manageable! We were able to see places like Gyoengbokgun Palace, Insadong and the Seoul Tower in a weekend whilst still spending plenty of time just wandering around different neighbourhoods, eating and drinking (and you now how much I like to do that!).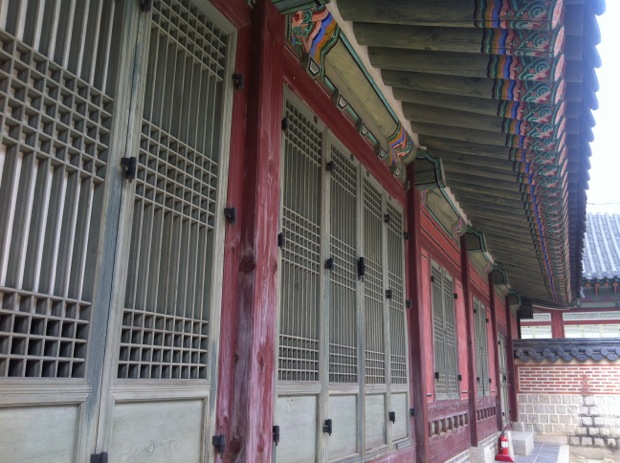 The Neighbourhoods
Seoul has so many fun, different neighbourhoods to explore! Unlike some cities where there are about 2 great areas to hang out in and the rest are kind of boring, residential places, Seoul has so many fun areas that seem to constantly be changing (an area Justin and I used to call "waffle district" is now "trendy coffee house district"!).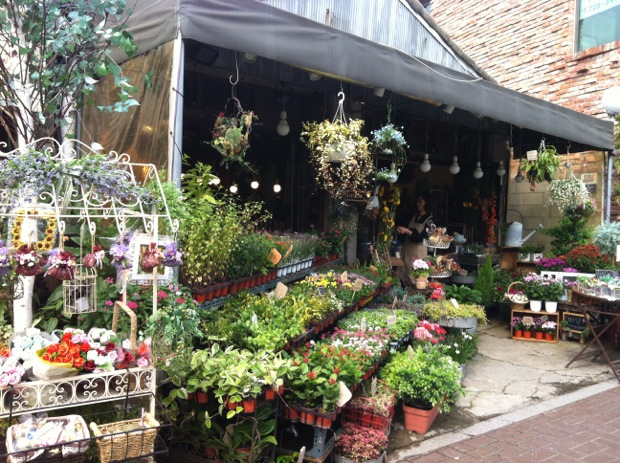 The Atmosphere
There just seems to  be something special about Seoul. There's such a fun, young atmosphere (but I don't feel out of place not being 21 either!). There seems to be so much more English spoken now and, is it just because I live in Beijing, or has Seoul got massively cleaner and more orderly since 2006? I swear people were not this polite and the streets were not this clean when I first went there.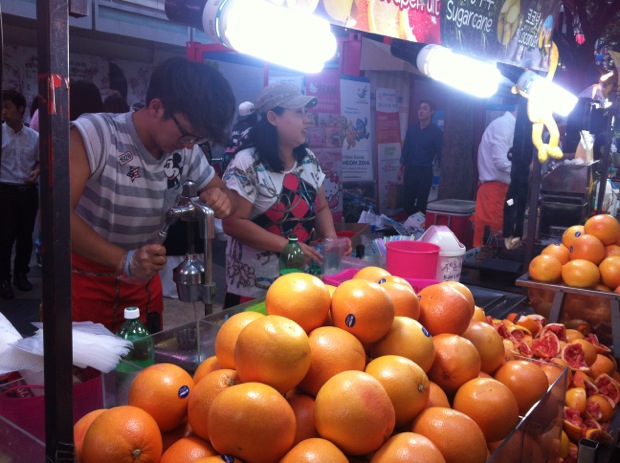 It's Cute
Even though I'm not one to wear Hello Kitty t-shirts and the like myself, I really like the little cute touches in Korea. Love locks on the tower, pink cafes, cute styles mixed in with the trendy stuff. I think there is a nice mix of cute and trendy here!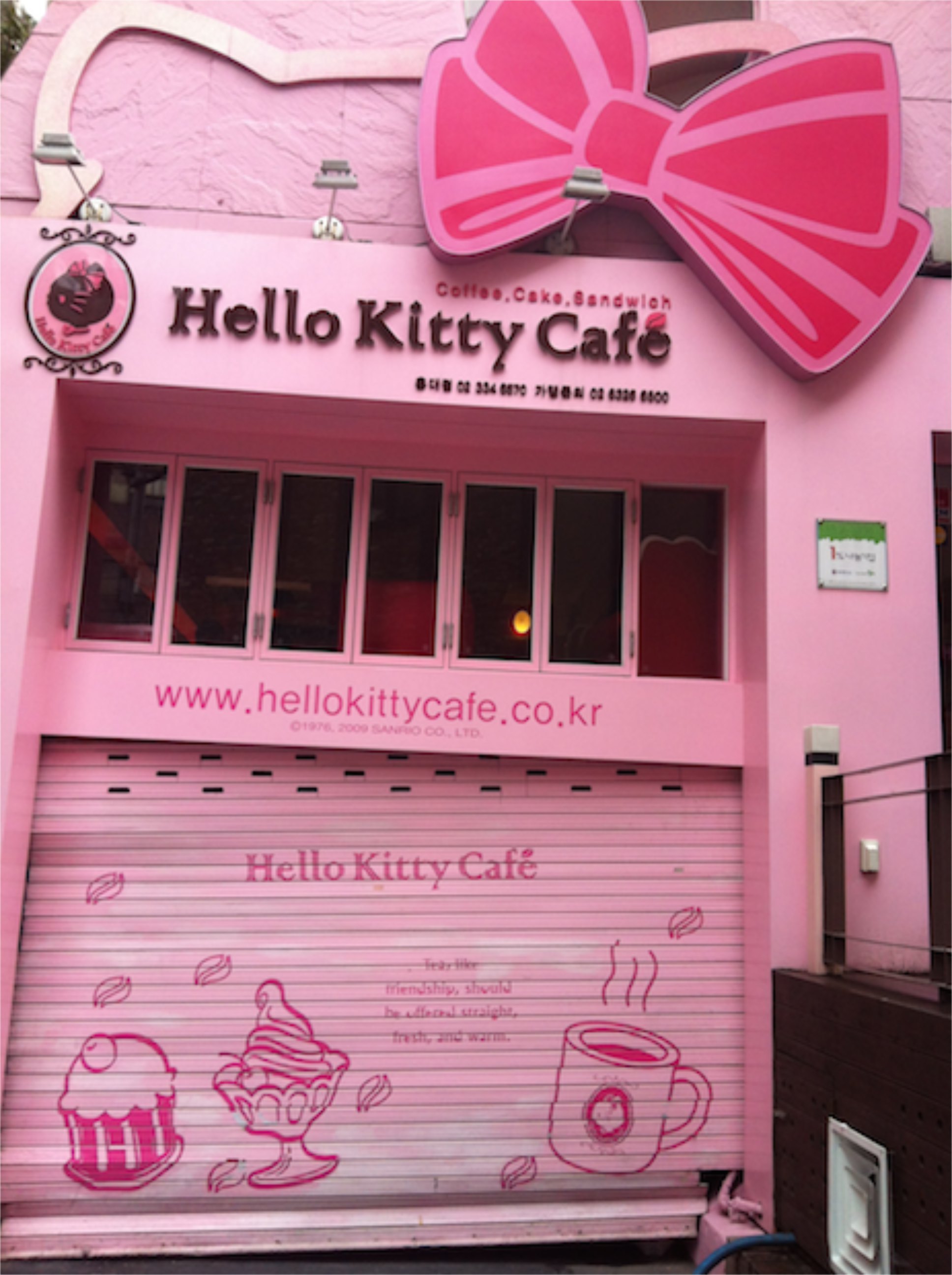 The Night Life
We didn't have a wild night out this time with my mum, but last year's trip saw us having plenty of fun reliving our old bar/gig/kareoke days. I really like seeing local Korean and local expat bands- there are so many good ones. Especially my friend's band Angry Bear (check them out!!)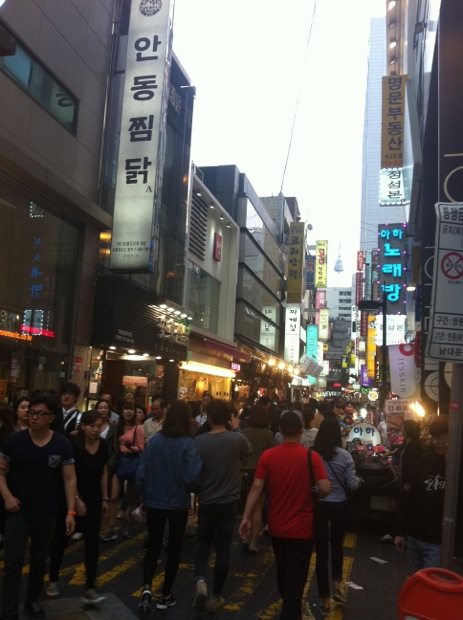 The Mountains
We didn't climb any this time, but I love seeing the mountains in Seoul. Beijing is so flat (we have mountains a little way away but you can only see them on very clear days). I love Seoul's attractive mountains that are so easily accessible for a quick bit of exercise!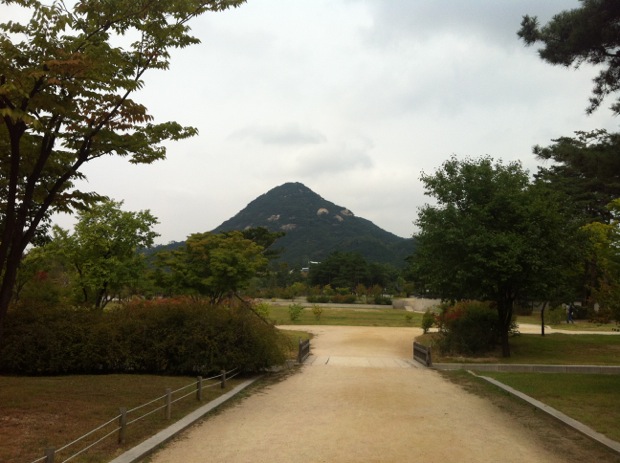 A few more photos from our trip- just because..!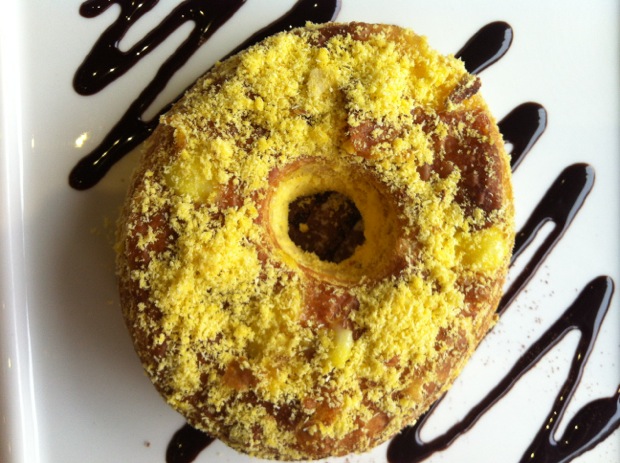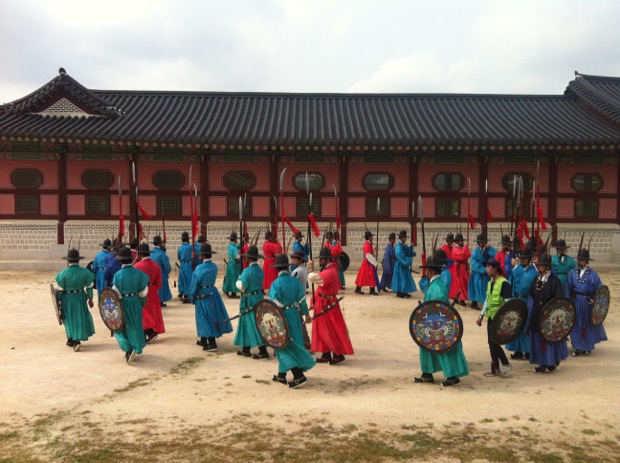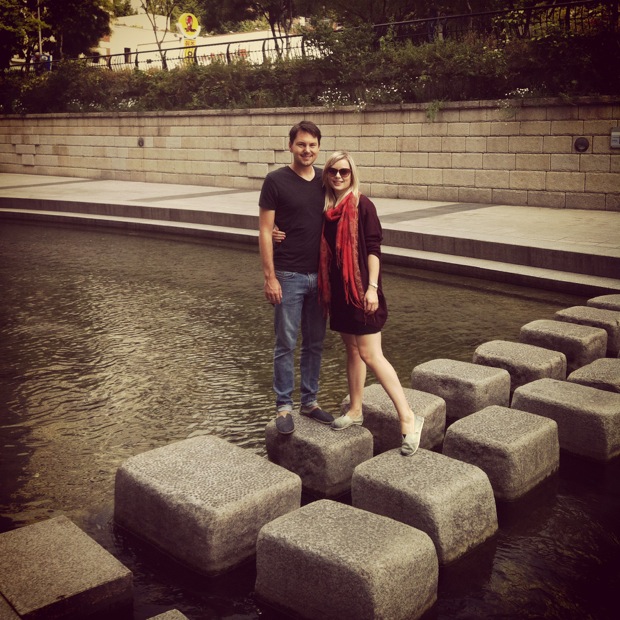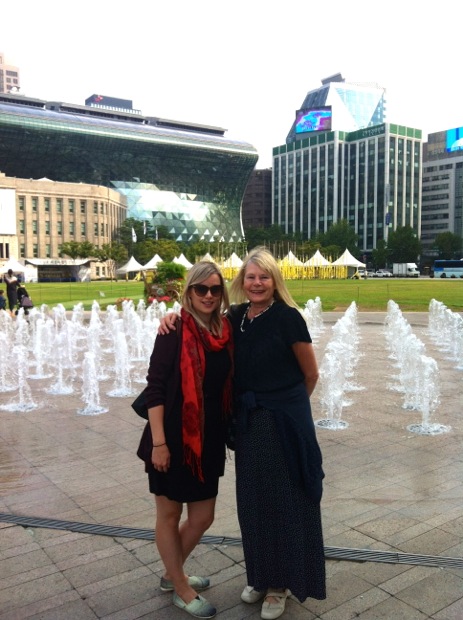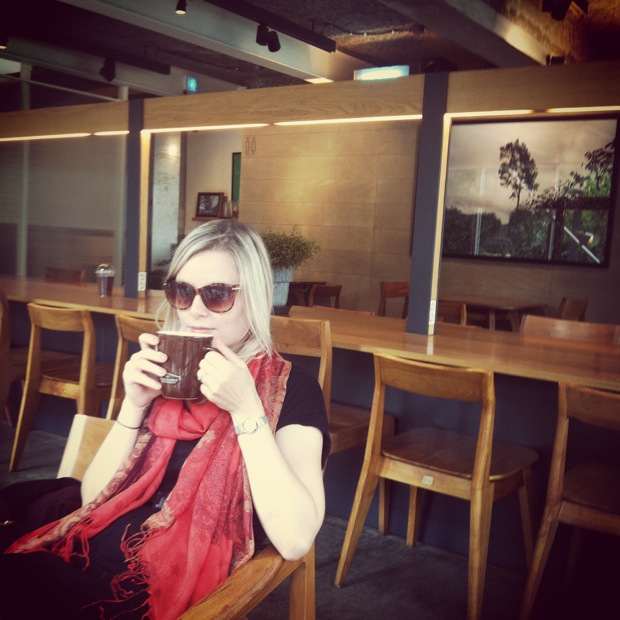 So there you have it- 7 reasons (I don't know why 7..) why I still love Seoul! Have you ever been to Korea or revisited a place you used to live?
Don't forget to follow This Beijing Life- Facebook, Twitter, Instagram and Bloglovin' or follow/ subscribe through email on the side of the blog. <3