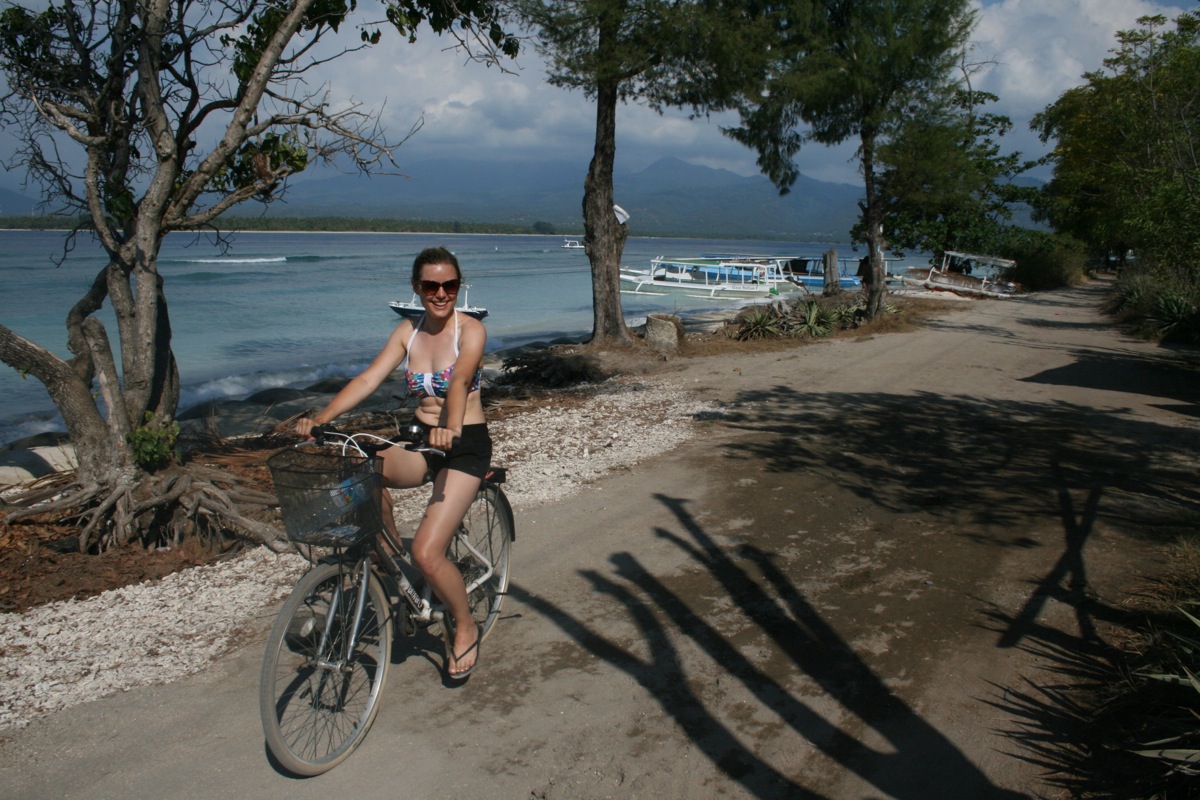 It's getting cold here in Beijing. Night time lows are already getting into the minuses and I'm starting to dream about when I'll get my next warm weather fix. It won't be for a while so I'd better get round to blogging about all the amazing sun I had on my endless summer trip this year!
I had a big birthday this summer (21?) and we celebrated it in Gili Air. I couldn't have hoped for a more perfect place to enjoy my day. While I had a fantastic time learning to scuba dive on Gili T, Gili Air was a little bit more laid back and relaxed. The night life was more fun but chilled- beach bars instead of beach clubs, which is more my scene- and it was so much less crowded. Whilst in no way deserted, it definitely had more of a castaway island feel.
We had three days in Gili Air and my birthday was the last full one.  Justin and I began the day by trying stand up paddle boarding for the first time! I wanted to try it but wasn't sure if I'd be able to do it. Anything involving arm muscles is usually not my strength! Well guess what? I didn't fall off once and even beat Justin in a race!  We didn't take any photos but it was so much fun and I'm eager to try it again- just as long as the waters are as calm as they were during our Gili stay. We also cycled around the island on bikes (my favourite out of water Gili pastime) and swam in the sea (of course). I loved cycling round in my bikini and board shorts. I felt so freeeee!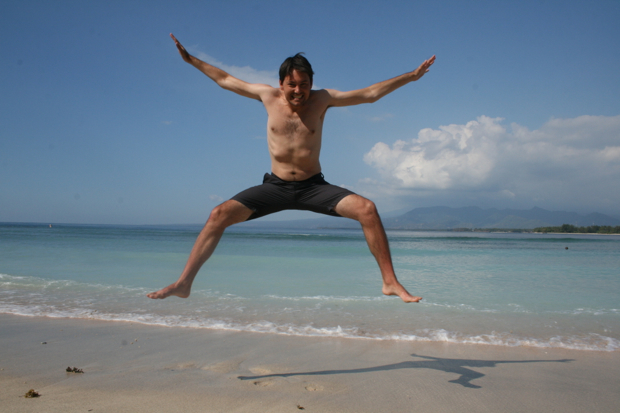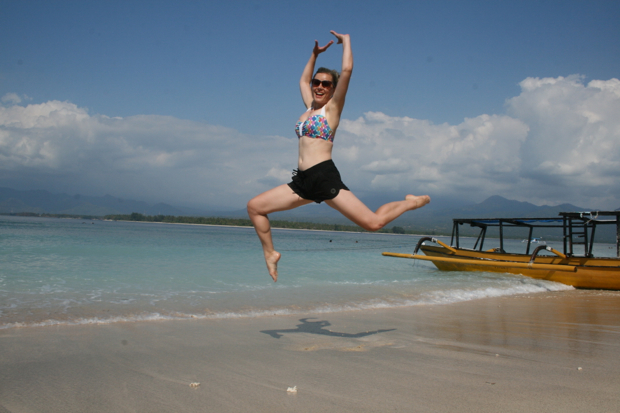 We couldn't have had a more perfect setting for dinner- a beautiful outdoor restaurant with a table on the beach. We nearly skipped that venue (Scallywags) mistakingly thinking they didn't have a non-fish veggie option for me. But it turns out they did (and amazing cocktails too!) and everything was perfect!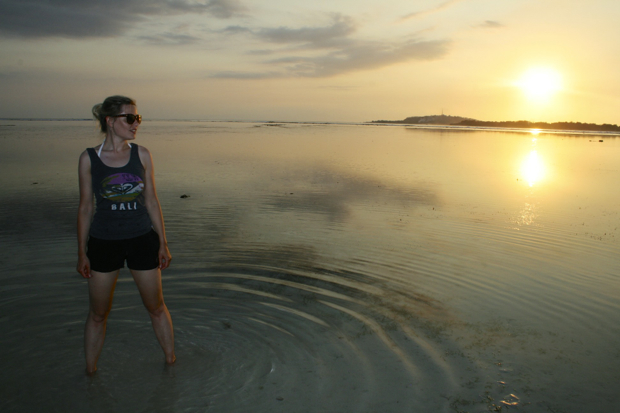 Gili Air- I love you and I'd celebrate a birthday with you again anytime!
Have you ever tried stand up paddle boarding?? If not, would you like to?