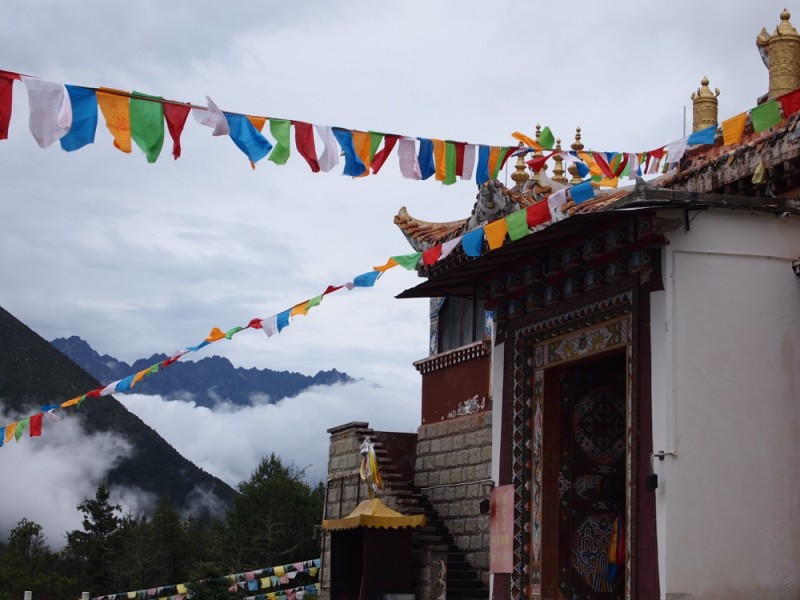 Last year, during our summer travels, a conversation between Justin and I went a little like this:
J. Jacobs: "We have three spare days, shall we go to Kàngdìng?"
The other J. Jacobs: "10 hours on a bus to spend one day in a town we know little about? Yeh, sounds like something we would do. Let's do it."
Why?
After switching up our itinerary on our Amdo and Kham regions trip, Justin and I had somehow found a spare 3 days and arrived in Chengdu slightly earlier than planned. So what would any normal people do immediately after spending 5 hours, uncomfortably squished in a car, with a driver and 2 passengers we didn't know? Book ourselves on a 7.40AM 10 hour bus ride to a random town, obviously.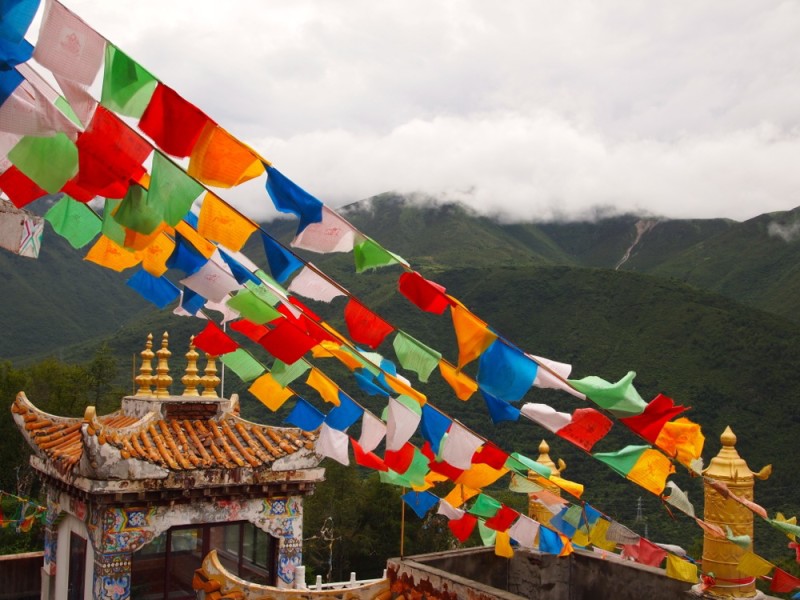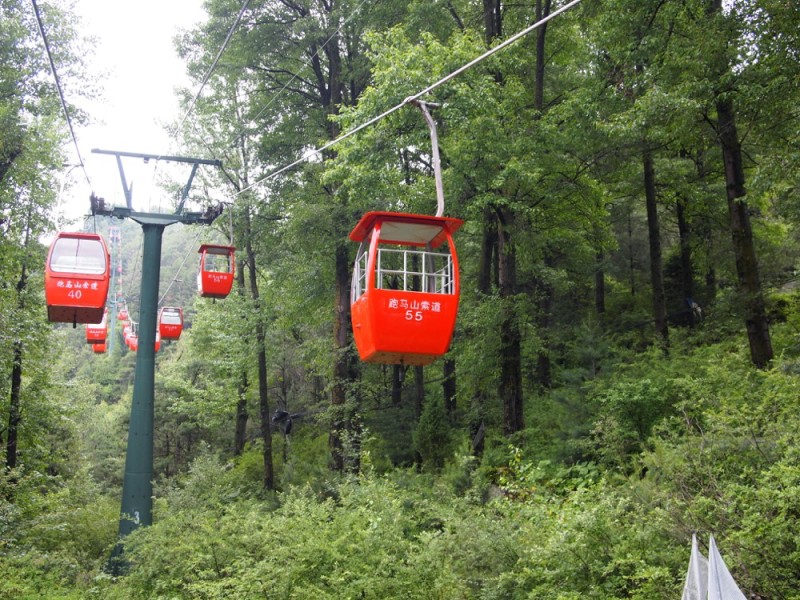 The Bus Journey
The bus ride from Chengdu to Kàngdìng supposedly takes 7-8 hours. Let me tell you now- that is wrong. With narrow mountain roads and constant construction and repairs, prepare yourself for longer! Yes, we spent 10 hours on a bus, one full day in Kàngdìng and 12 hours on the bus back. No fear, we had our trusty bag full of snacks (if you ever need some imitation Pringles or Ritz crackers on a bus journey, we're your guys!) and an ipod full of not-yet-listened-to This American Life podcasts (Ira Glass is my savior). Of course, the journey itself was entertaining. Hair raising mountain crossings at high elevation, traffic jams where everyone would get off the bus, wait for the bus driver to start driving off again, then race to get back on (we did leave someone behind once, but it's ok, he caught up!) and mountain and river views! It was quite impressive.
Not to mention the hundreds of Chinese cyclists we saw peddling exhaustedly up the mountains. At our one official bathroom stop (open troughs where the waste pours directly into the river) we spoke (in Mandarin no less!) to one of the cyclists.  He explained they were cycling from Tianjin (near Beijing) to Kathmandu! Impressive and definitely not for me.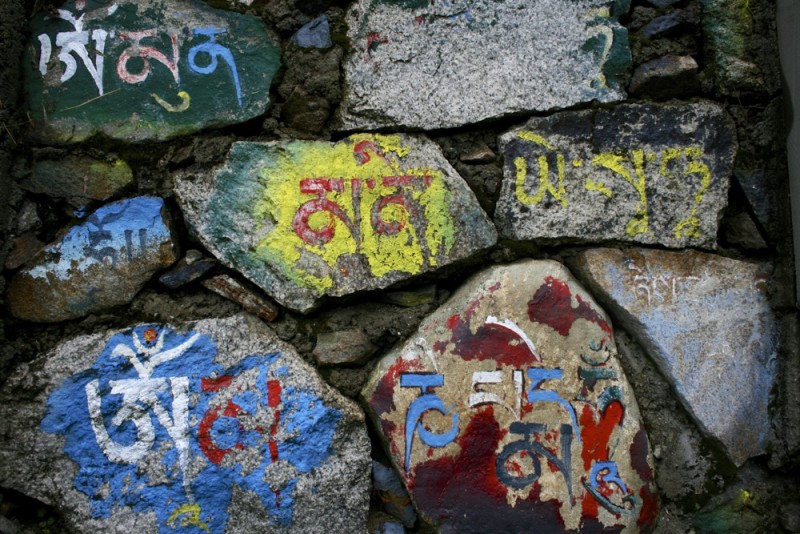 Town and the Hostel
Arriving in Kàngdìng, the police presence was palpable. Even before we had arrived at the town, we all had to get off the bus and have our ID and passports checked (us two foreigners got moved to the front of the queue. Embarrassing). Arriving at the bus terminal we took a taxi then walked up, up, up to our hostel. A quick last minute phone call the night before had sorted us out with a gorgeous private room, complete with wooden bath tub! In a hostel! A seriously gorgeous hostel it, must be added, and  with a lovely communal room where we chatted to some friendly travellers from all over the world. (The hostel is called Zhilam if you're ever in the area!).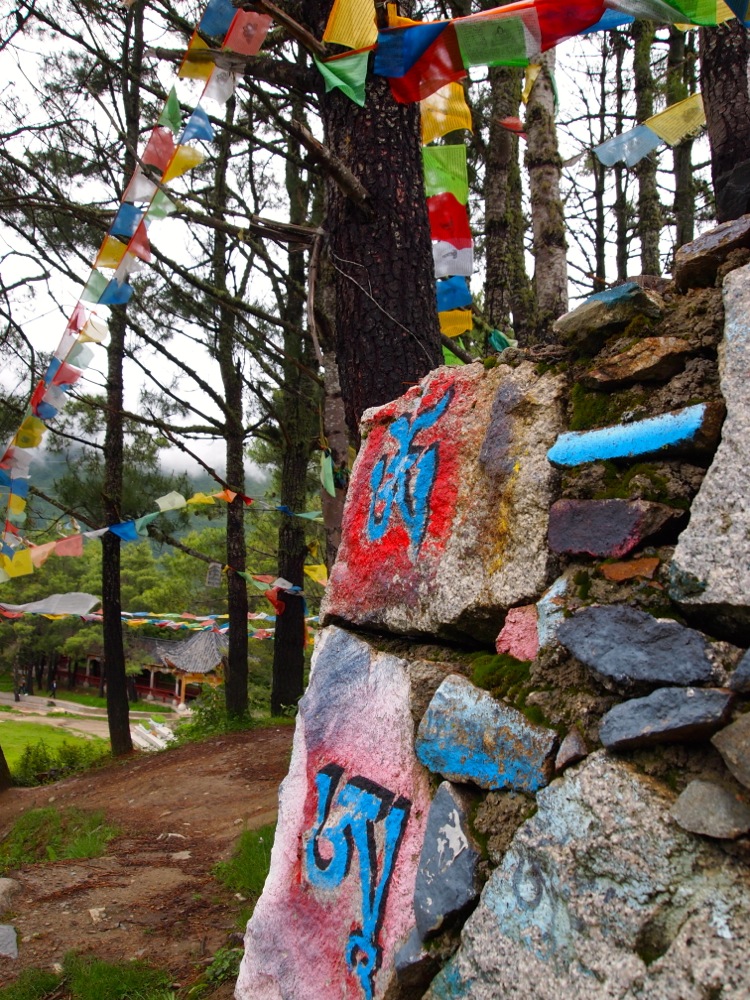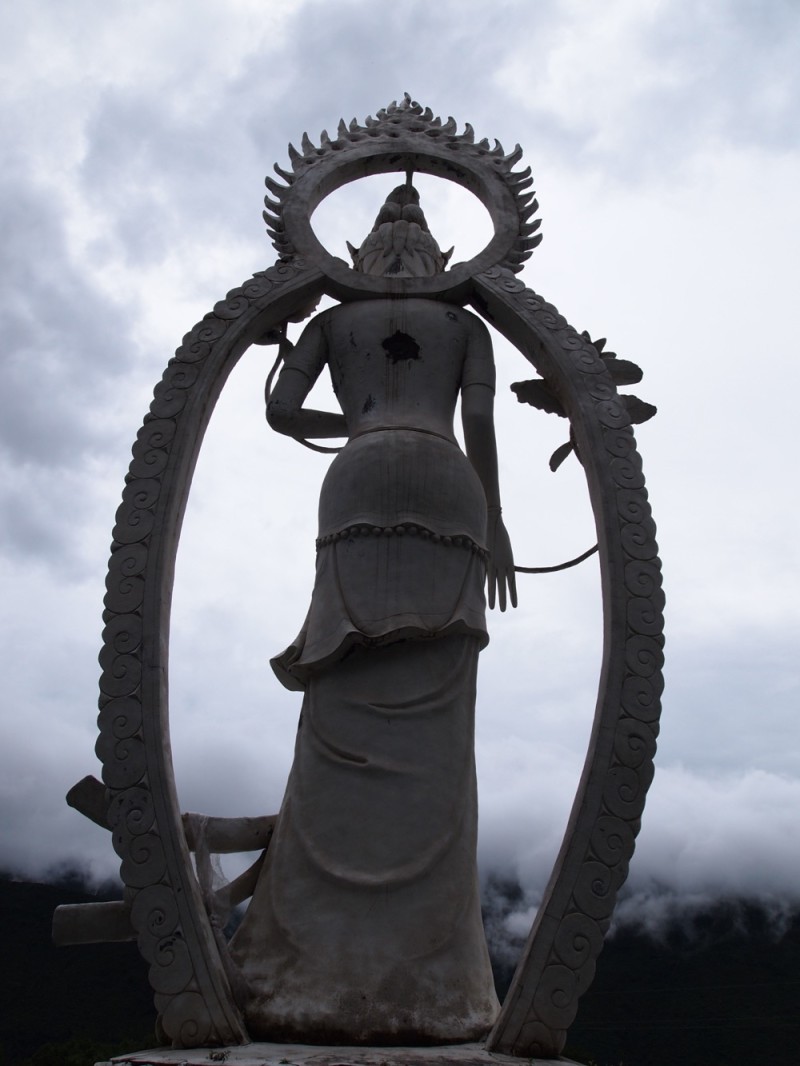 What did we do in Kàngdìng?
With only one full day, we were up at the crack of dawn right? Nah, it was actually pouring with rain in the morning. We waited it out in our lovely hostel and enjoyed the views of the clouds down over the mountains. Once the rain stopped, we were off. We have a bit of a tradition (started in South America) of taking cable cars up random mountains (though we do like to hike too, of course!). So we were soon on a cable car, zipping over lush trees, through the clouds. The cable car was weird as we were the only ones we ever saw using it!
Walking a little way from the cable car, we came across "oodles of prayer flags" (as promised by the Lonely Planet!) and a temple (we  still had not had our fill of Tibetan temples). It was a quiet and relaxing place to walk around.
We walked down the mountain, instead of taking cable cars. Which was a peaceful and pretty trail.
In the town we were struck by the presence of fire trucks and fire extinguishers all lined up in front of shield wielding police.Kàngdìng has a population of around 40% Tibetans, 40 % Han Chinese and 20% minority groups. It's been an area of conflict and Tibetan protest and it seems the authorities wanted to be "prepared" for self-immolations or protests.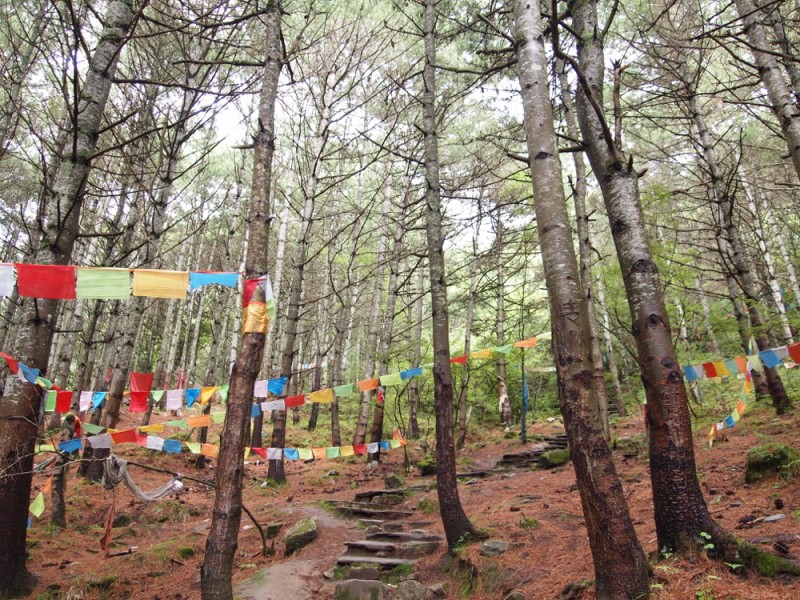 Was It worth it?
Was it worth spending 2 days on a bus for one day in Kàngdìng? Definitely. We thought it was an interesting town with plenty to do: there were other monasteries and mountains that we  didn't have time to see on our single day there. The hostel we stayed at was a great place to relax, write and chat, too. Kàngdìng is also a  great starting point for journeys into other Kham region towns. Sadly we only had one day before it was back on the bus and of course, a stop at the river toilet.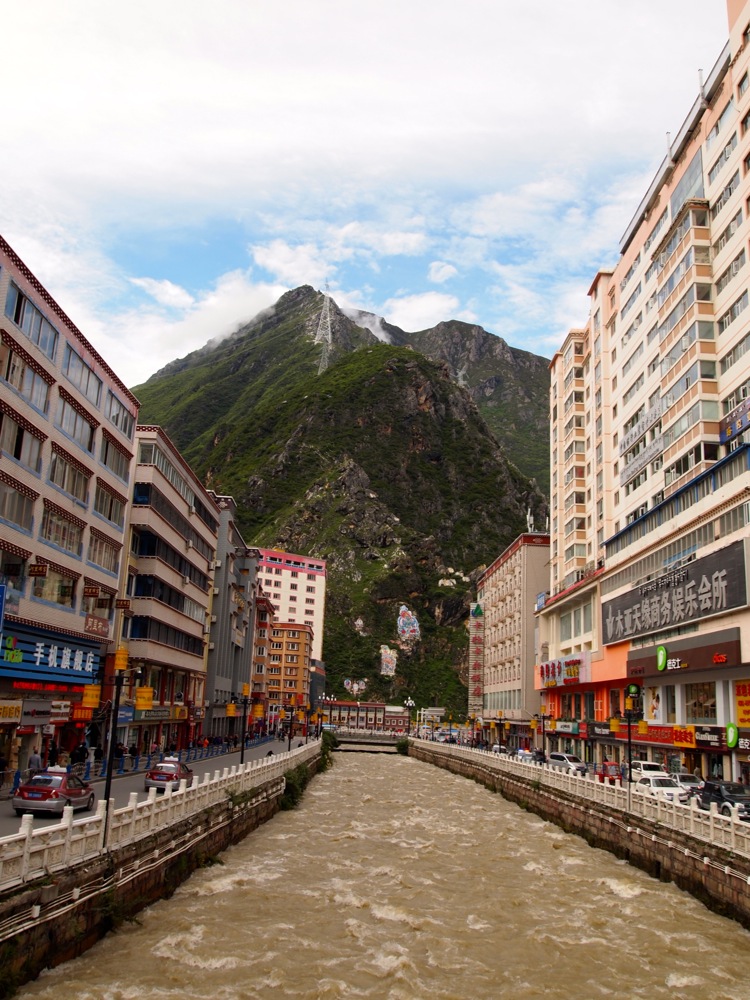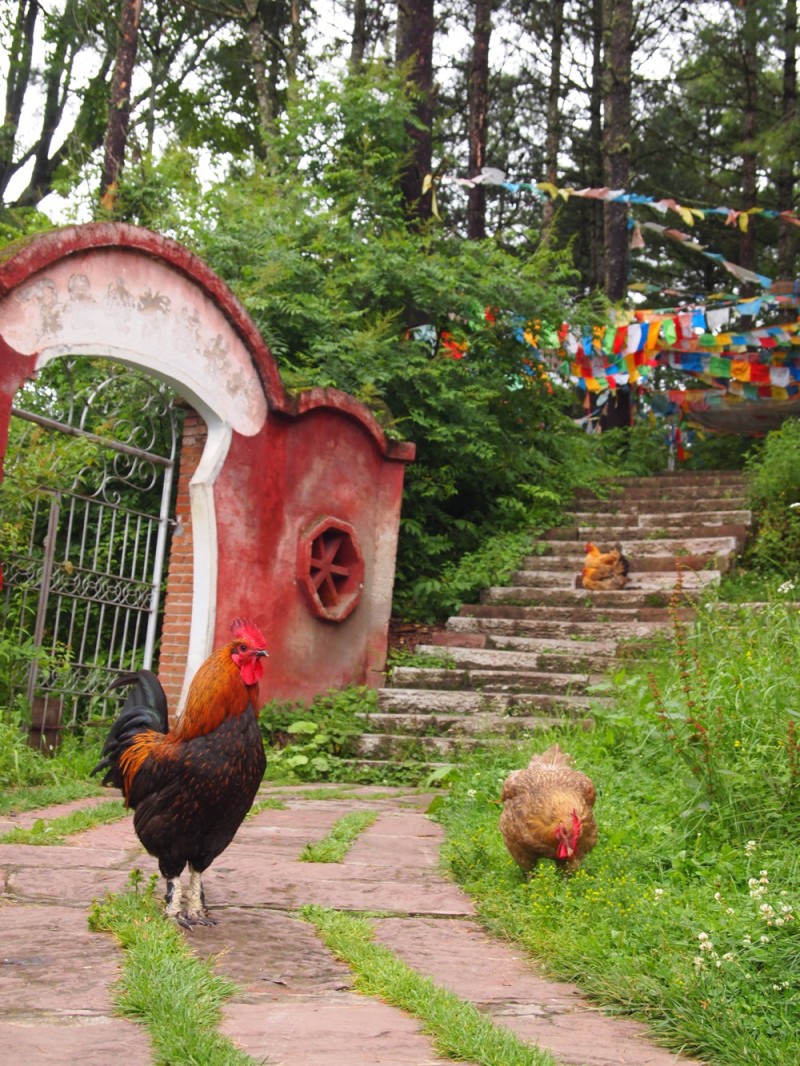 I couldn't believe it when we got back to Beijing and found out that a sweet Chinese friend and colleague of mine was actually from Kàngdìng! Her family still lives there and she goes back to visit sometimes, but it's quite a long way from the capital!
By the way, this is one of several posts I found in my drafts folder and couldn't believe I hadn't posted yet! Get ready for a few more flashbacks to last year's travels- it's not that long ago, so hope you don't mind!
Pin It For Later!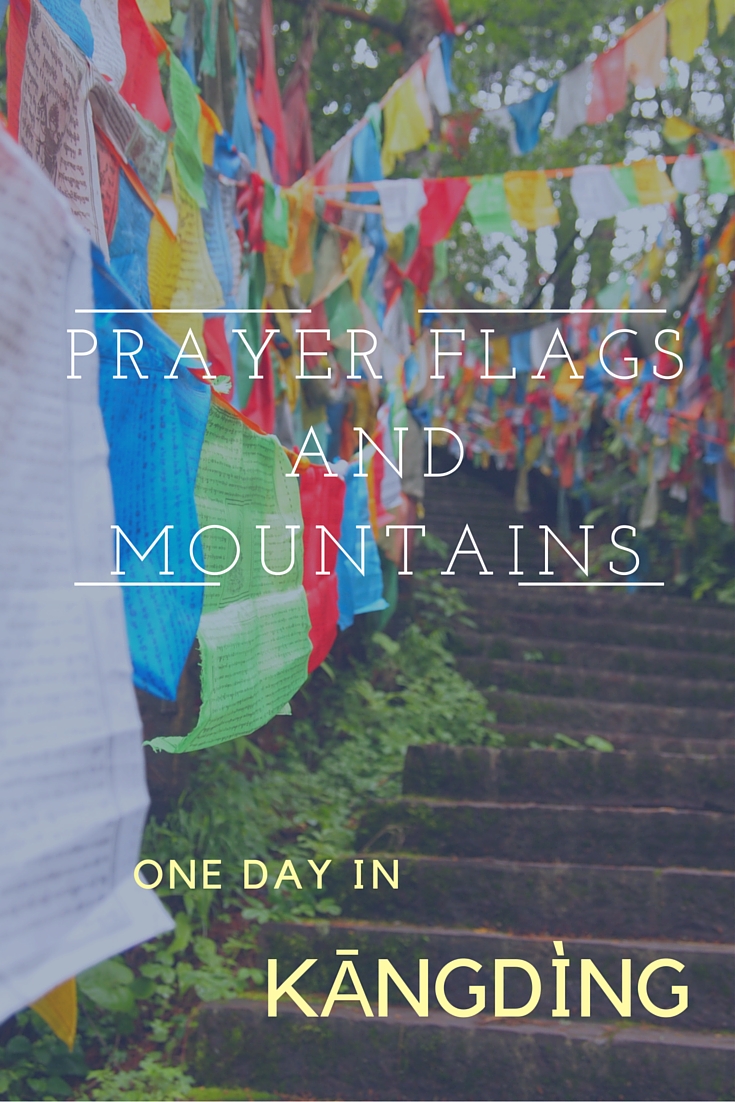 What do you think of Kàngdìng?  Have you ever  spent almost as much time travelling to a place as you did there? Was it worth it?
I love having you read my blog. To stay up-to date with blog posts, sign up with your email below. Thanks for reading ♥