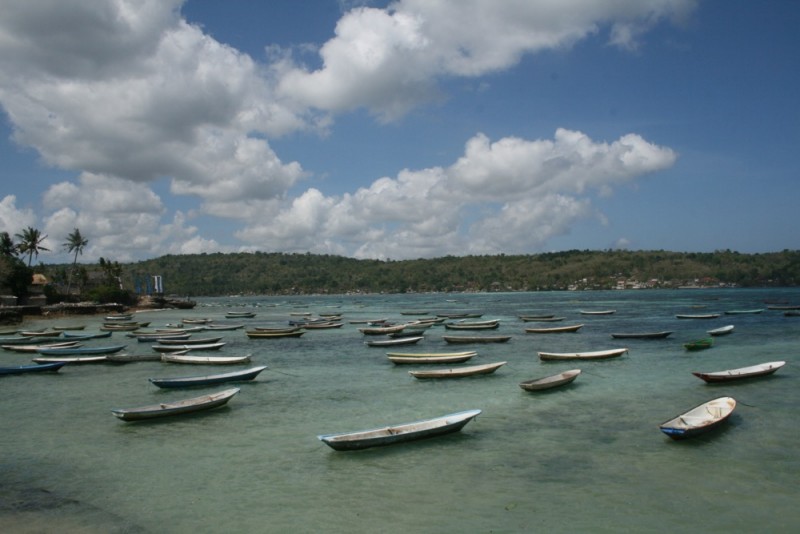 Greetings! Though this post is about Indonesia I'm actually writing from Nicaragua! I arrived here a few days ago and I can already tell I love it. While I'm busy studying Spanish, I've prepared a few posts to go out to keep up with my usual (kind of ) Monday posting schedule.
I pre-wrote this but I'm hitting publish from the garden of a cafe in Granada. It's about the only place I've found to keep cool and it actually kind of reminds me of all the beautiful cafes and gardens I went to in Bali. Kind of fitting as today I want to share with you my thoughts on a little island off of Bali, which I fell madly in love with not too long ago…
Oh Nusa Lembongan. You are the island that dreams are made of. While I couldn't get enough of the Gilis, Nusa is where I left my island heart (although I did accidentally leave a flip flop in the sea around Gili T. Which I forever feel guilty about.)
Jumping off the catamaran at the shores of Jungutbatu (boy, that was a hair raising, stomach churning ride from Gili Air) into thigh high water, I immediately felt something different about Nusa. Close to the shores of Bali and similarly Hindu by tradition, there was a much larger community on Nusa Lembongan. And it's own thriving industry- seaweed harvesting-is very evident. It was bigger and hillier than the Gilis and mopeds are allowed (happily cars are still banned- just a few open backed trucks shuttle around taking people from the port).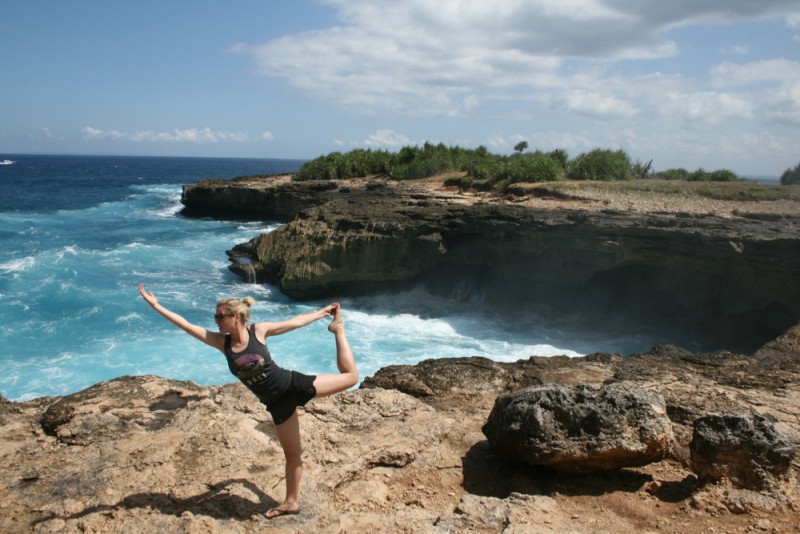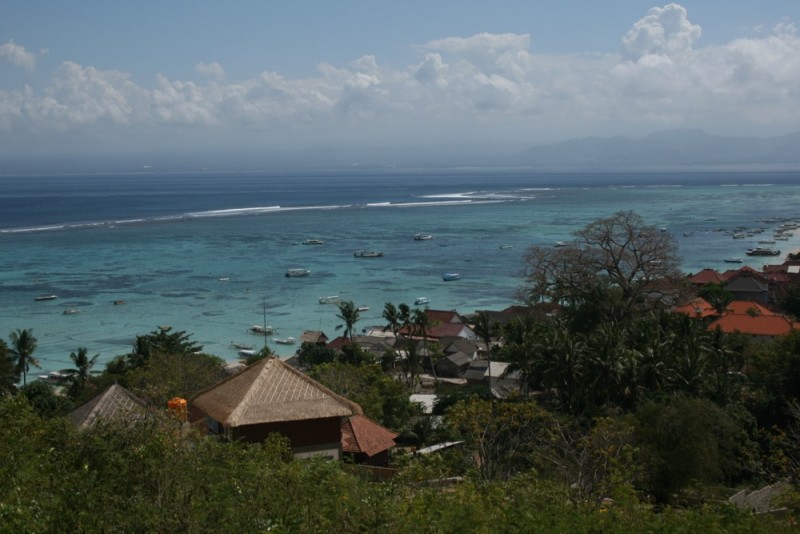 Mushroom Bay was an idyllic place to stay with gorgeous sunsets. We loved our relaxing evenings there sipping on fresh cocktails. But we had two main missions. One: get me out diving for my first scuba dive since passing my Open Water PADI certification course. And Two: hire a little scooter/moped (or motorbike as Justin optimistically calls them) and drive around the island.
I'd injured my ear during my open water course due to not getting the hang of equalising early enough (It didn't affect my dives but I started noticing pain shortly after the final dive of the course-though I think it was caused on my first dive when I didn't know which equalising techniques worked for me. A doctor on Gili confirmed it was a barotrauma). Terrified of injuring it further I decided to get it checked by a local Doctor. After he declared I had the cleanest ears he'd ever seen (one for the resumé, surely!) I was signed up for my double dive the next day.
The two dives were very different. One was a very surge filled dive that terrified me after the calm Gili T waters, but also thrilled me when I saw a whole group of manta rays. The second was a beautiful drift dive- my favourite as I love "flying" through the water controlling my breathing gently enough to pass extremely close to coral without touching it. The memories of the manta rays and the perfect coral will stay with me forever!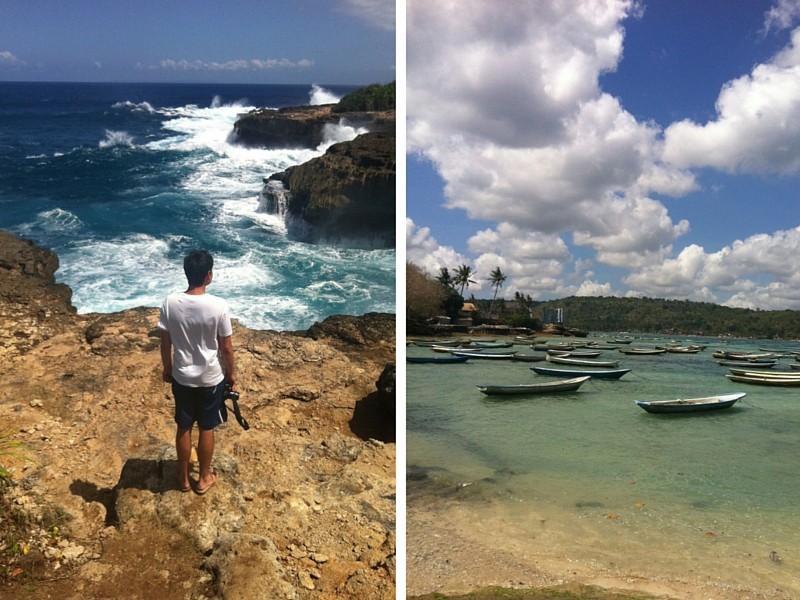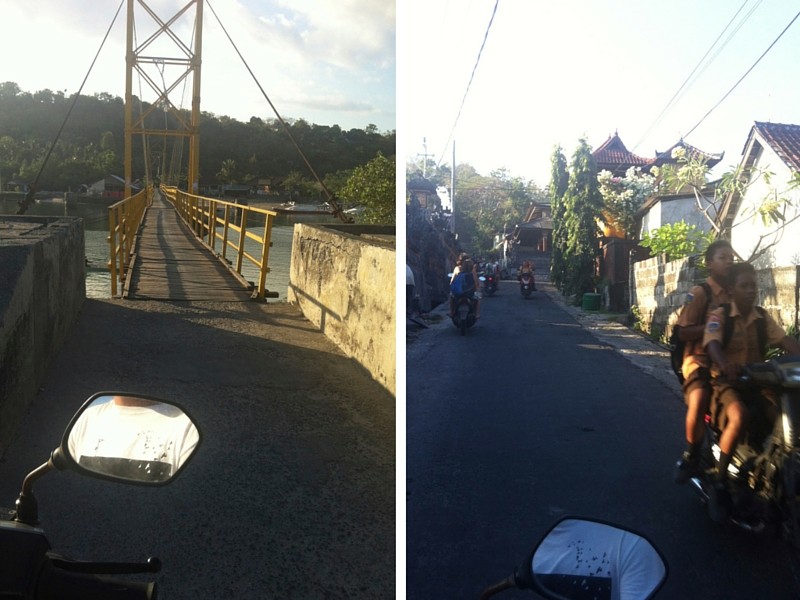 Our drive around the island was equally thrilling. Sunning ourselves at Dream Beach. stopping for fresh coconuts at beach shaks and racing over the rickety bridges to neighbouring Nusa Ceningan- it was the perfect day. I had a brief attempt at driving the scooter myself but was much more content just to hang out on the back and enjoy the beautiful scenery.
I absolutely loved Gili T and Gili Air for the scuba diving, beach lifestyle and the atmosphere, but Nusa Lembongan was something else. And with it only being 30 minutes off shore from Bali island, I've recommended it to so many friends since. It's definitely on the list of places to return too some day!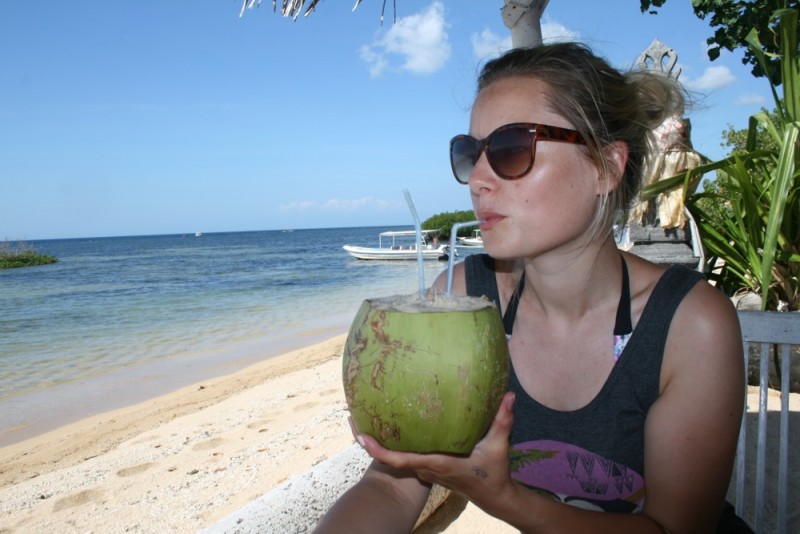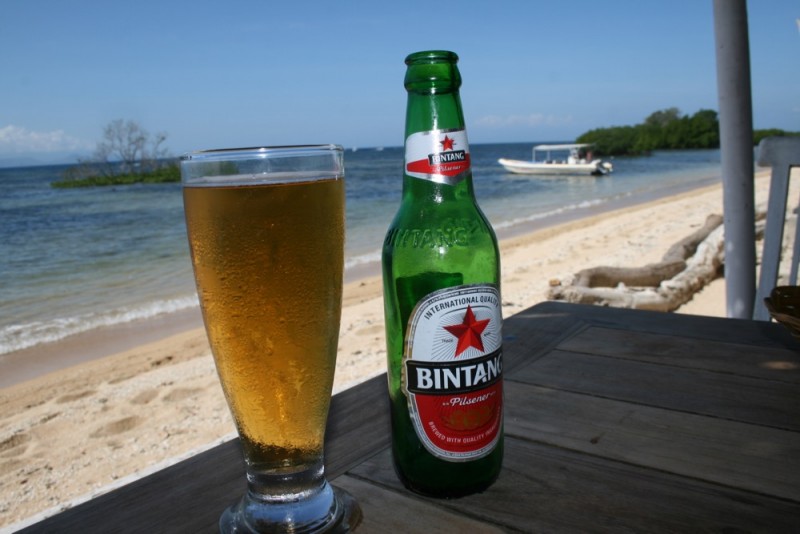 Pin It For later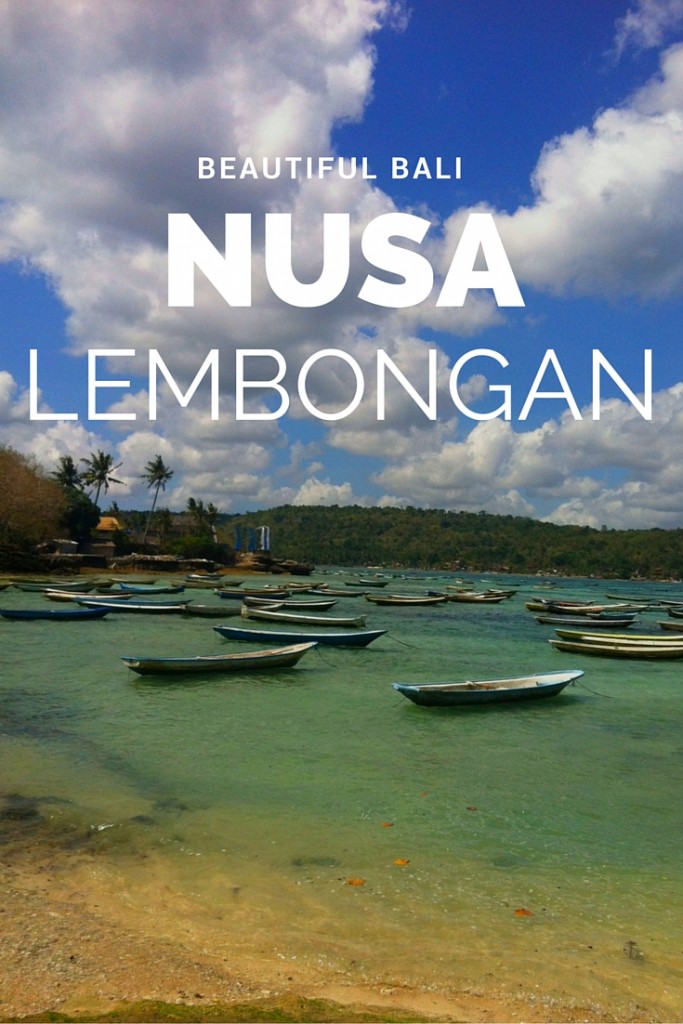 What do you think of Nusa Lembongan? Have you ever been to a perfect island?
Thank you for reading. If you liked this, you can sign up to receive updates by entering your email below. Or follow my Instagram here. ♥