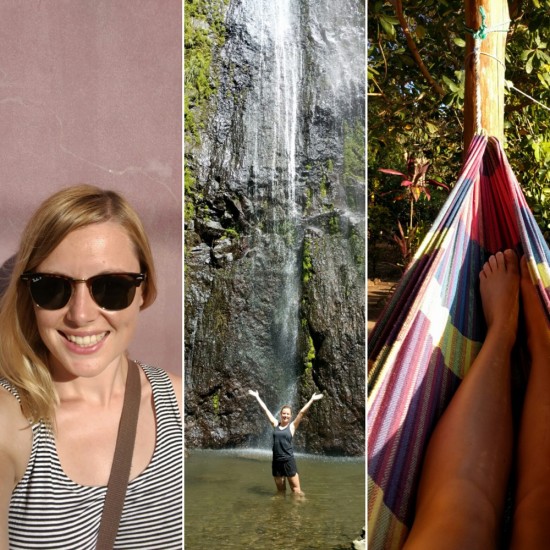 Today I'm sharing my Nicaragua Packing List and a special giveaway! I love reading packing lists but I haven't written one since this one for Burma (Myanmar). Today is going to be a special post because it also includes a giveaway from the Clever Travel Companion. Exciting! Find more details and how to win at the end of the post.
 I was determined to pack light and pack right for this trip to Nicaragua. But, as usually happens, I still felt like I had too much in my 38 liter backpack. Funnily enough I constantly got compliments on how small my backpack was- so it couldn't have been that bad! I still could have made a few edits- so here is my Nicaragua packing list with comments about what I would change. (Note: This was for a three week trip).


 The Backpack
 Gregory Women's 38 liter backpack- (Similar bag here). I bought this bag a couple of years ago in Beijing. I love it because it really is incredibly comfortable and light, even when having to walk on unpaved roads in boiling heat .
 Eagle Creek Pack It Half Dirty Packing Cubes-They keep everything organised in there and they zip in half so you can use one side for your laundry.
 The Day Bags
Nica Cross Body Bag–  I always use it my on travels. I find it much more convenient and safer than a regular handbag.
 Karrimor Day Backpack– It's small enough to roll up and stick in my bigger backpack. I've had it for ten years and originally it was a zip off day bag on a much larger backpack. I use this one if I want to go hiking or some other activity where a backpack is better.

The Clothes
Tops 
Clever Travel Companion Secret Pocket Tank– I loved this. They let me have one to try  and I loved it so much I asked to do a giveaway for you guys (you can choose any item from their online shop if you win. They will ship internationally too!) There is a secret pocket at the front and I used it to stash extra cash, credit cards and my US permanent resident card when I travelled on public transport. I felt safe in Nicaragua but it was reassuring to know my cards and most of my cash were hidden away and I'd never lose them or have them stolen. I usually wore a very light top over it to keep it extra hidden. I didn't do much partying in Nicaragua but it would also be a great top to wear to keep your hotel keys and cash in so you could go out hands free.
4 Tank Tops–  This was too many! I could have done with two. I just wore my favourite beach one when I was at the beach/islands and a tighter one was useful for the one time I did yoga (one time!).
 3 T-shirts- This was a good number to have. Nothing else to add.
 4 Lightweight "Nicer" Tops- Two would have been better. I didn't need 4. I wore them all but I could have just washed the other two in the sink as they are so lightweight.
 2 Exercise Tops. 1 would have been fine. I used it a few times (washed in between) for hikes. I never really "worked out" because it was too darn hot!
1 Hoodie- I only wore it in on the plane and in Matagalpa in the evenings, but I'm glad I had it.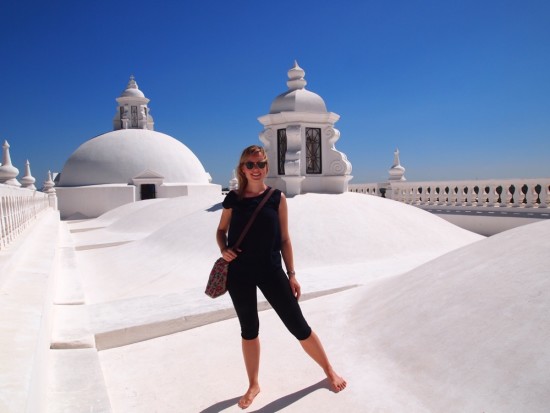 Bottoms
 2 Pairs of Shorts– This was fine. I could have just used one if I had to.
1 Beach/Surf Shorts– No problems here.
2 Three-quarter Length Leggings- These were great. I wore them every time I travelled on transport as well as for just walking around, doing yoga (once guys! I only did yoga once..!) and for hiking. So easy and comfy and attracted less attention than if I wore shorts (Nicaraguans don't wear shorts so much). Plus I could sweat as much as I liked as they are sports leggings (did I mention Nicaragua is hot!?).
1 Pair Light-Weight Long Trousers.- I was so happy I had these. I wore them in the evenings for walking around/hanging out. I felt that trousers attracted less attention than shorts/dresses and protected me from mosquitos.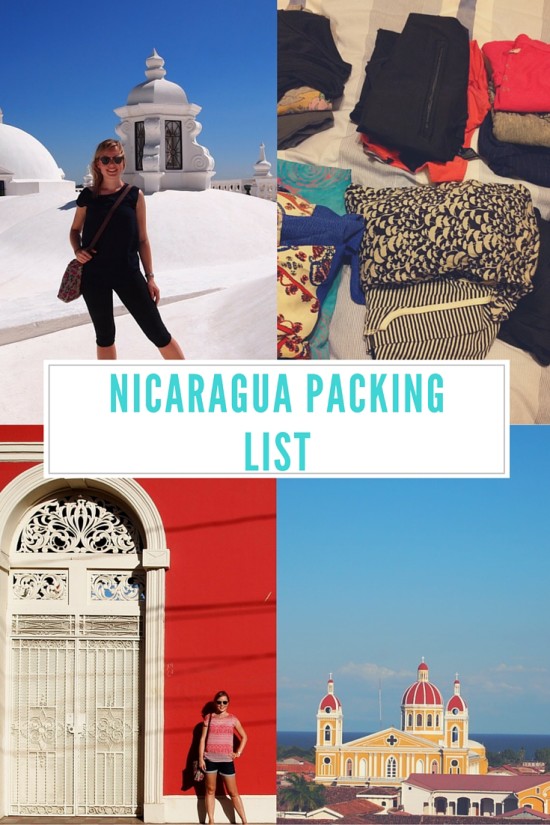 Dresses
2  Dresses- I really could have just brought one.
Underwear
 Underwear– I stuck a bunch in a packing cube. No regrets.
6 Pairs of Socks– I had enough but I wore them way more than I thought. I didn't expect to wear my trainers/running shoes as much as I did. They definitely all got washed and then worn again.
Bikinis- Two sets. I could have got by with one on this trip.
Shoes
Rainbow Sandals– l loved them. I only recently caved and bought some when I saw a more girly pair with thinner straps. They are so comfortable for walking around as they actually (shock horror) have arch support!
Havaianas– This was an old pair I just brought to use in the shower etc. Necessary.
Gold Sandals– I really wished I hadn't brought these. Waste of space. I loved wearing my comfy Rainbow sandals everywhere.
Nikes– Very necessary.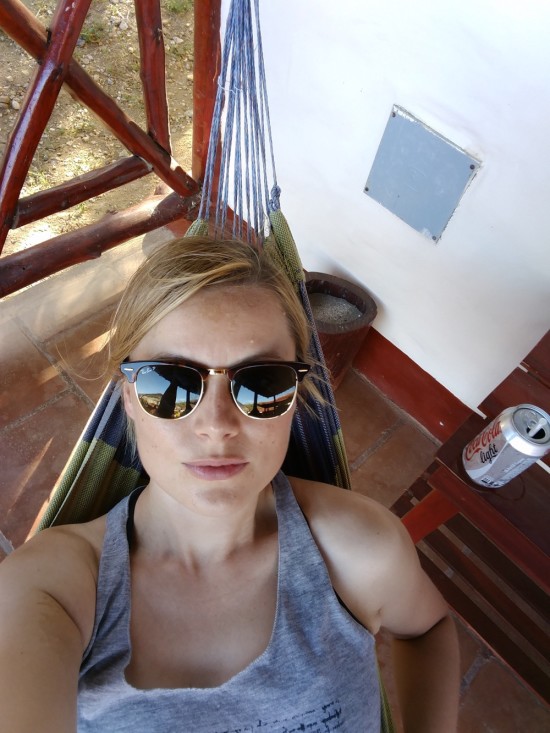 Other Things
Sarong– I have a super light, cotton sarong. I used it a lot in hostels as it was a lighter weight than the typical Nicaraguan top sheet.
Fake Wedding Ring– Depending on where I travel, I sometimes leave my engagement ring at home but I still wear my wedding ring. However, my wedding ring also has diamonds on it and I just didn't feel like bringing anything of this kind value (sentimental and monetary) to Nicaragua. I found this cute jewelry stand called Bear Fruit Jewelry (you can also buy their stuff online) and bought a $20 plain ring. I do actually like the ring though so now I'm back in the US I wear it on my other hand.
Earplugs– I slept with these every night. Nicaragua is very hot so having a high speed fan on at night is necessary. However, they can be a bit noisy and the ear plugs helped to block it out.
Eye mask– I rarely used it but I was glad I had it.
Mini Torch and Whistle (with nifty compass and thermometer on it!)- I put these two together on a key chain. The torch was necessary when staying in places with mosquito nets. You usually need to switch off the light on the opposite side of the room and then find your way back into the net. I also used it in Ometepe when I stayed at Finca Mystica (which was amazing by the way!) to find my way back to my room. I didn't use the whistle but it was a nice safety thing to have.
Travel Towel– Very necessary as I stayed in at least one hostel that didn't provide towels (you could rent them if you didn't bring your own).
Two Locks– I brought one with a key and this combination lock. The combination lock is easier as you don't have to worry about a key.
Polarized Ray Ban Sunglasses– I love them.
Toiletries
I won't bother listing all my toiletries. But I will say I decant everything into 100ml bottles from Muji. I seriously recommend those to everyone! That way I can carry my backpack on as a carry on. I also always carry tissues and wet wipes/hand sanitiser when I travel.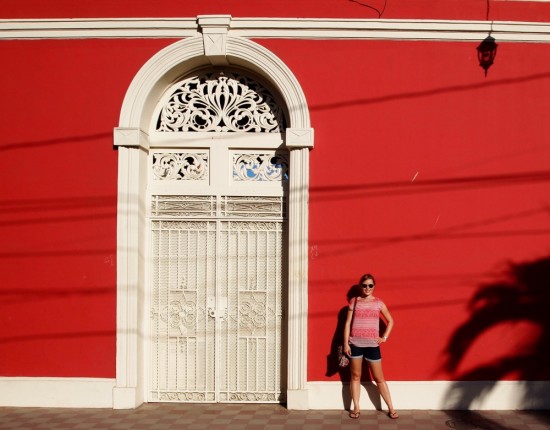 Electronics
I don't like travelling with a laptop so left it at home.
Kindle– I have one of the original kindles and it's still holding out. I read a few books on the trip. My absolute favourite I read this time was the new Bill Bryson book- The Road To Little Dribbling.
Ipad– I have an ipad mini, I just prefer the size. I mostly used it for watching films, using wifi and the occasional (but rare!) bit of blogging. I don't like reading on the ipad which is why I brought my kindle as well.
Ipad Keyboard– I didn't use it a lot but it makes it easy to type on the ipad when putting together a blogpost or sending emails.
Olympus Mirrorless Camera– I've had this mirrorless camera for about 5 years now and I still love it! They are so much lighter than a big DSLR but can do just as good a job. It has taken a bit of a battering over the years but it's still going strong. If I had to replace it, I'd just get the same one or a newer version like this one.
What I wish I had Brought
Usually I have a bunch of things to list in this section but I can't think of anything else I really needed.
 Polaroid Cube + Is the only thing I wished I had. Unfortunately I had bought a faulty one and so couldn't take it on the trip. I think these little guys look so awesome though and they are a much cheaper alternative to a Go Pro if you just want a little action cam to play around with for fun.
GIVEAWAY (Closed)
Phew! Ok, now on to what you've all been waiting for- the giveaway! The Clever Travel Companion are offering one item of secret pocket clothing to a Paper Crane Stories reader and they'll even ship it internationally. You can head over to their website to see their full range for men and women. I personally really liked using the secret pocket tank top but, if I was going to get a second item (which I may well do), I reckon I'd get the leggings or underwear! Such a  great idea!
(Giveaway Closed). To win enter below and a winner will be selected at random. There are a bunch of ways to enter- including commenting below, liking my account on instagram etc.  The more you do the more entries you get. Please make sure you click on the box and follow the instructions to make sure your entry is counted.
Discount code
If you don't win or you just can't wait, use the code PaperCraneCompanion to get a $5 discount on their website!
I hope you liked my Nicaragua Packing List and the giveaway. Let me know in the comments if you entered the giveaway!
Thank you for reading. If you liked this, you can sign up to receive updates by entering your email below. Or follow my Instagram here. ♥
Pin It For Later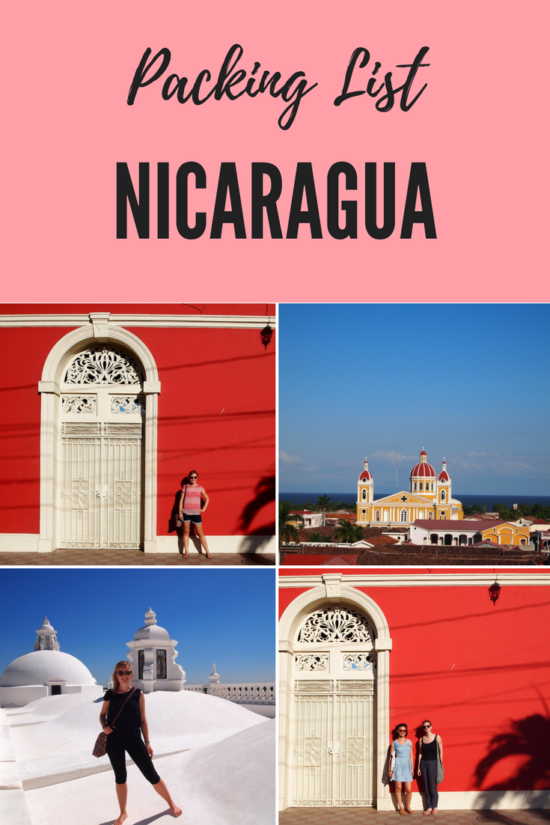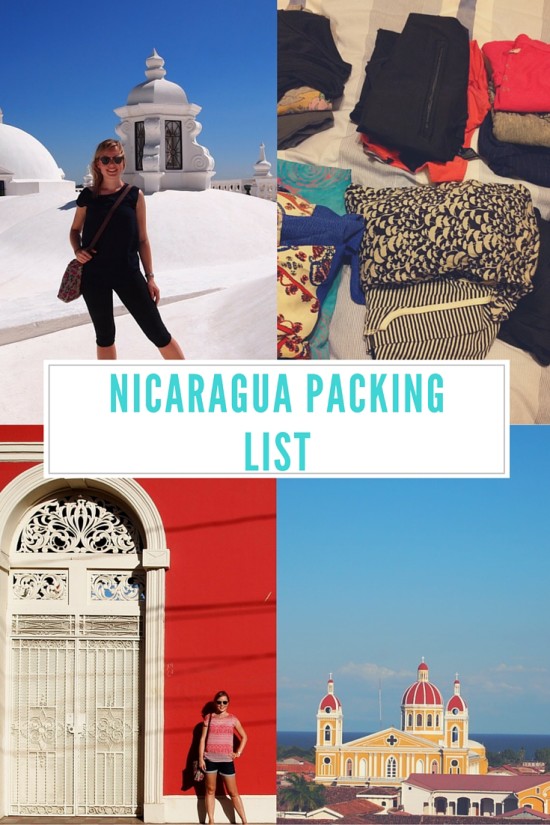 Note: This page contains affiliate links. Depending on your country of residence, if you use them to make a purchase I may receive a small amount of commission (at no extra cost to you). This helps to support the running of this website. As always, I only ever recommend hotels or products I use myself.