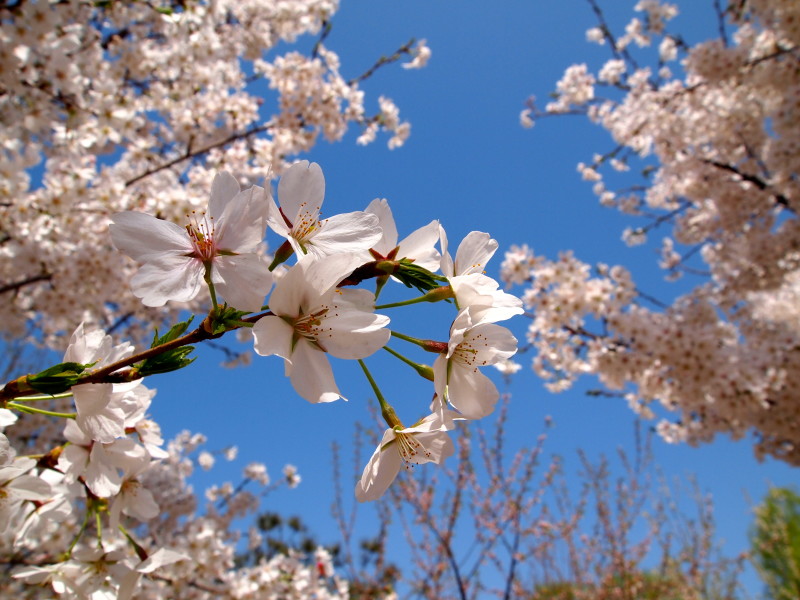 Last weekend we visited Yuyuantan Park specifically to see the cherry blossom. While China doesn't have quite such an ingrained cultural relationship with the flowers as Japan seems to (see Vivian or Beth's blogs) the park was still packed full of Beijingers enjoying the blooms. It made for an interesting sight as people posed for photos pretending to smell the flowers, ran around with fake flowers in their hair as if  60s hippy style had just reached China and practically walked into bushes for photo opportunities. There were a lot of selfies going on (and, just for the record, Justin and I have been taking couple selfies way before selfie was even a word…:-) ha) Luckily for us, people in China never seem to stray too far from the entrance, so most of the huge park was not too crowded. I took a lot of photos but have uploaded just a few favourites. Enjoy!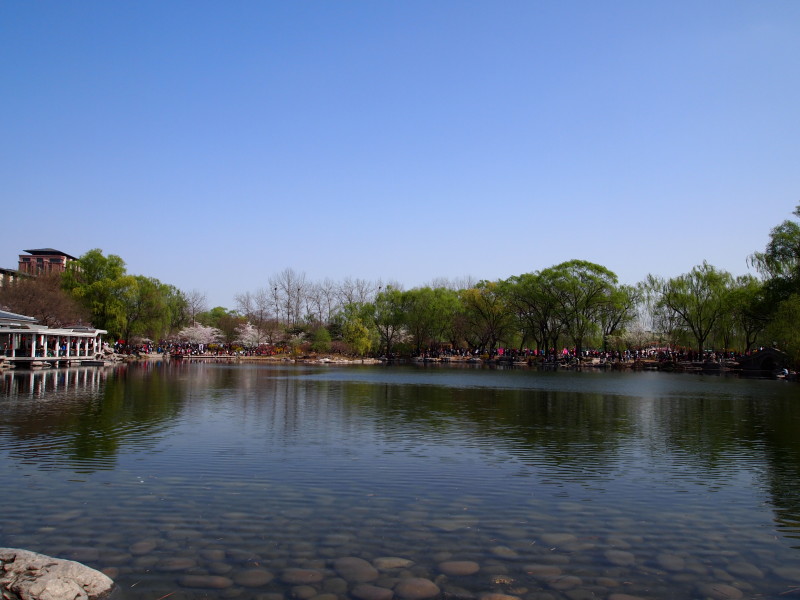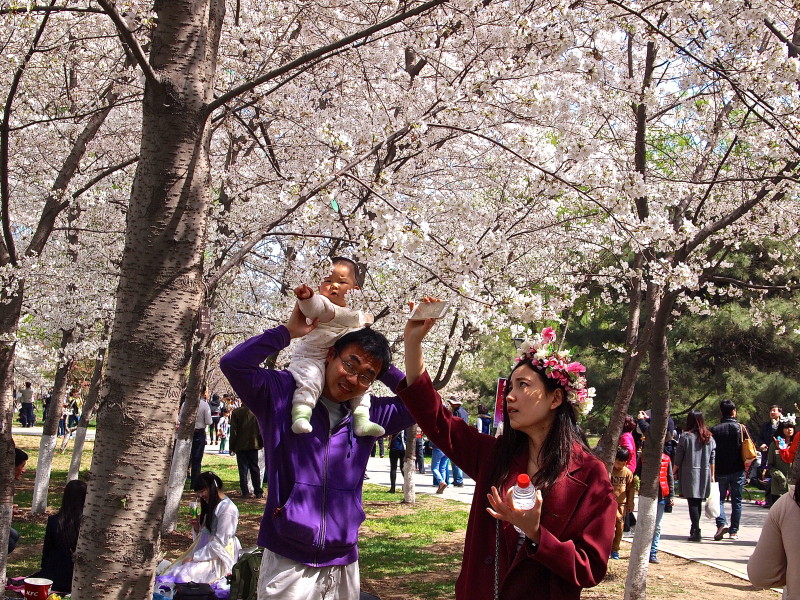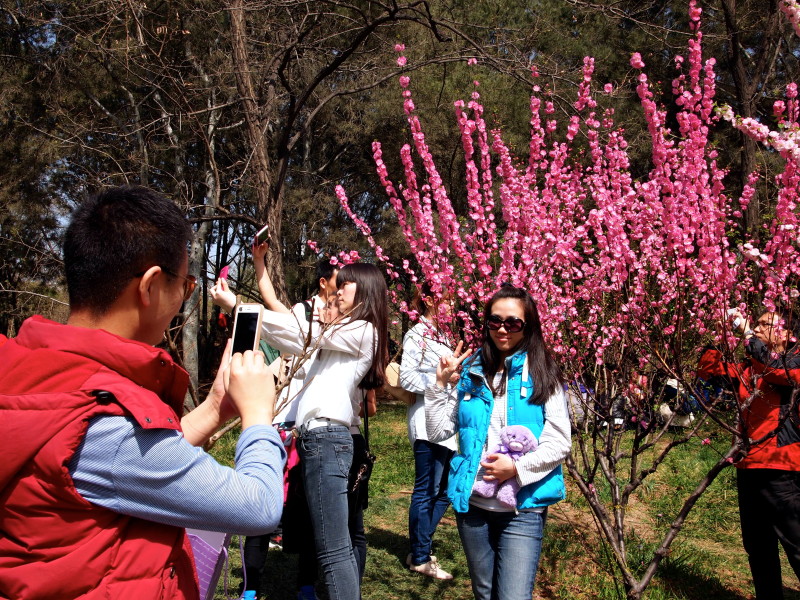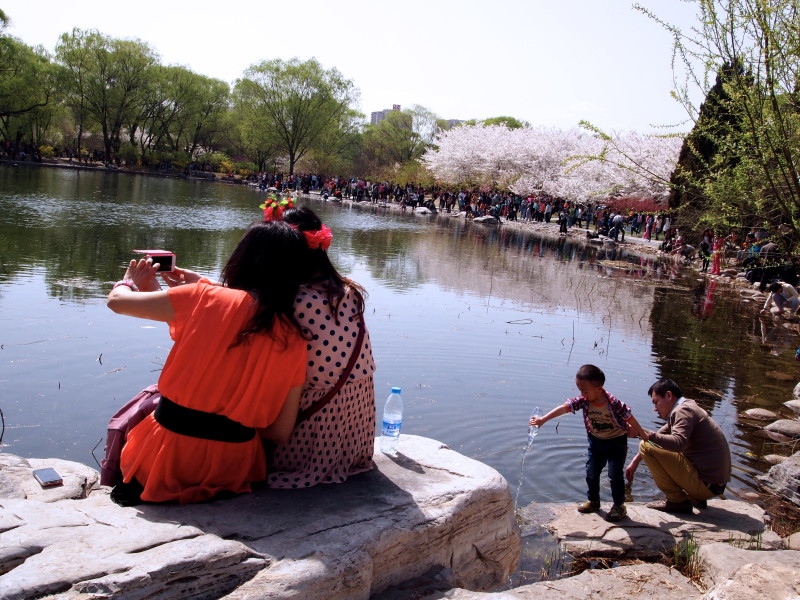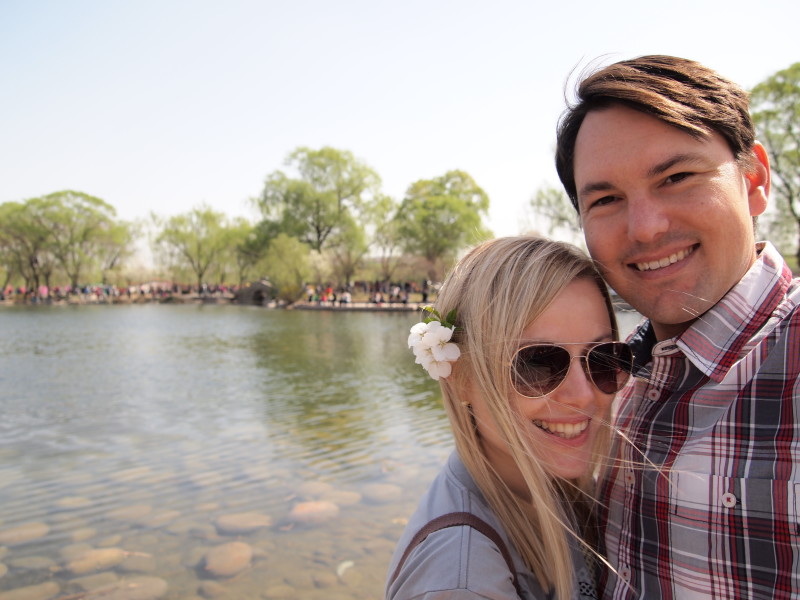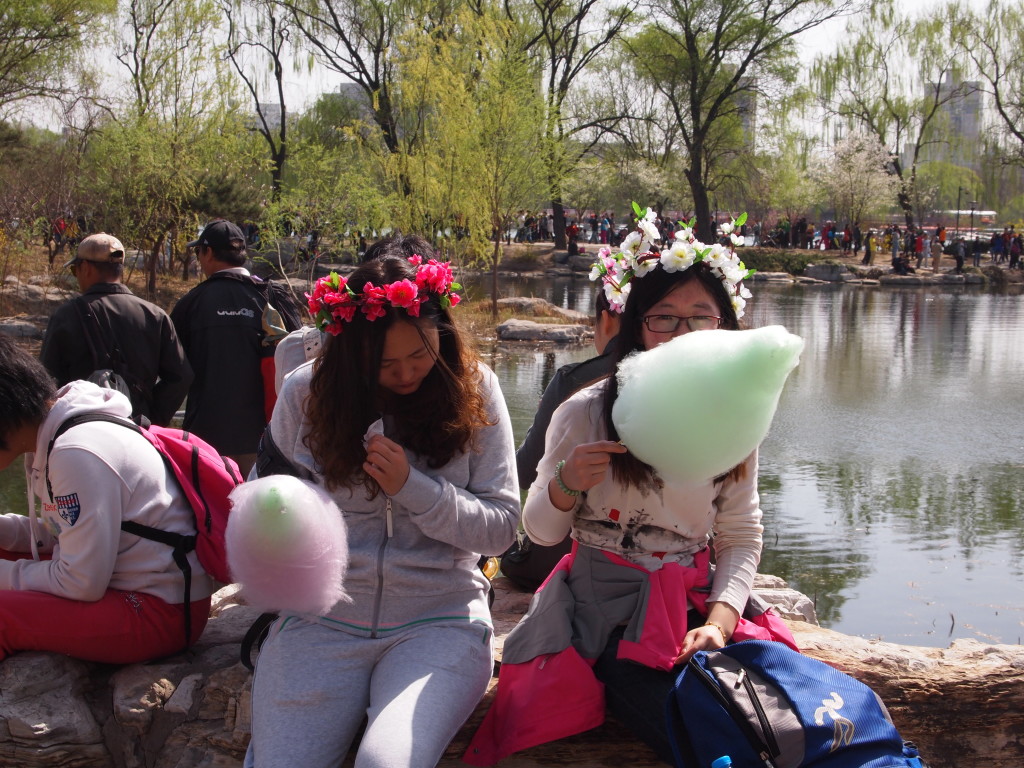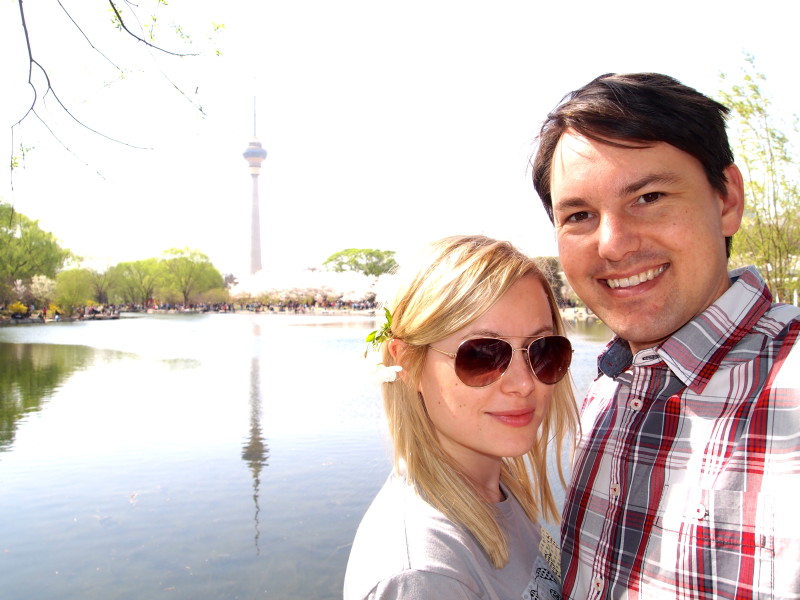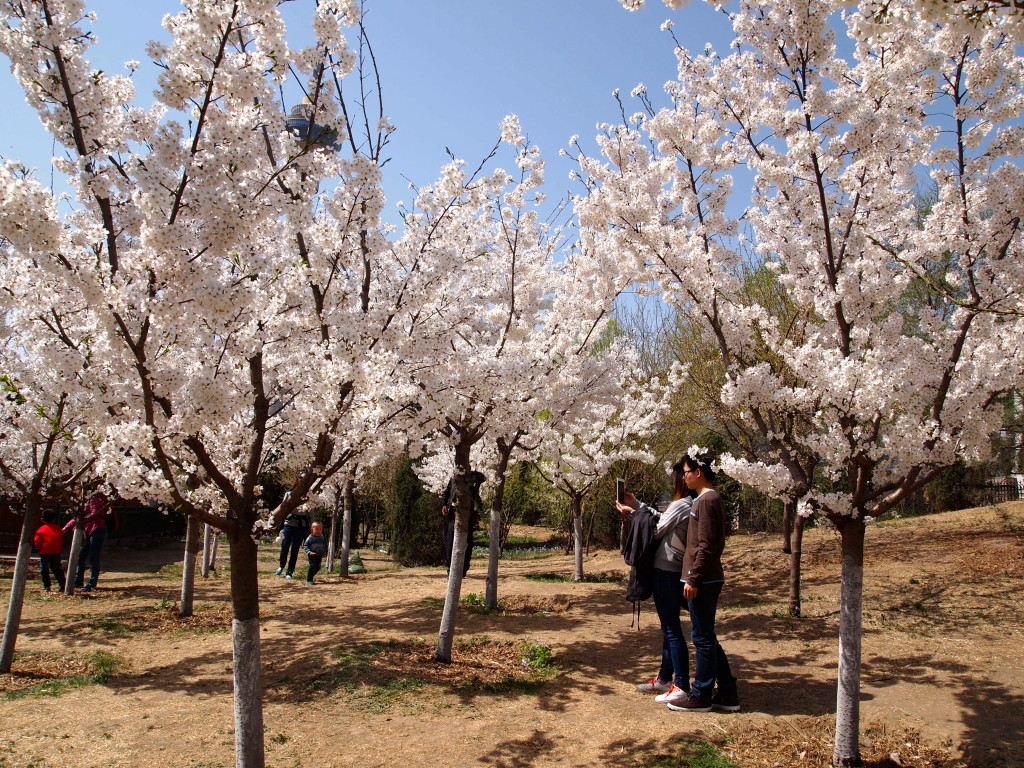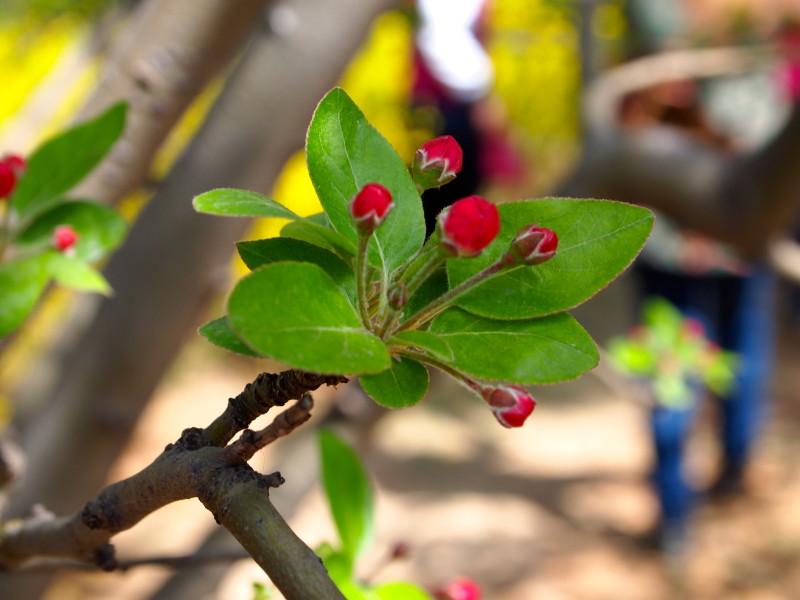 How to see cherry blossom in Beijing
Yuyuantan Park is in West Beijing. It's easy to get there in a taxi. If the driver doesn't know it, just show him the address. Follow this link to get the address written in Chinese. Or you can take the underground train to Junshibowuguan.
Pin It For Later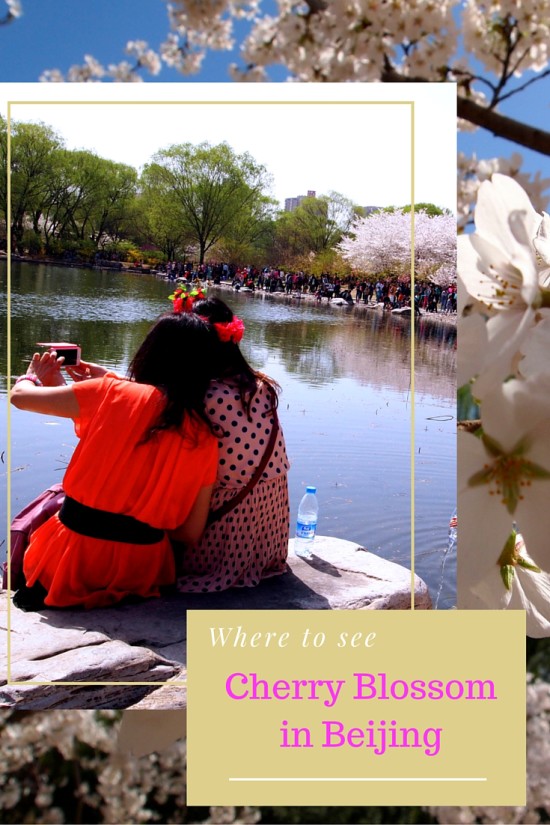 Which photo is your favourite?
Thank you for reading. If you liked this, you can sign up to receive updates by entering your email below. Or follow my Instagram here. ♥