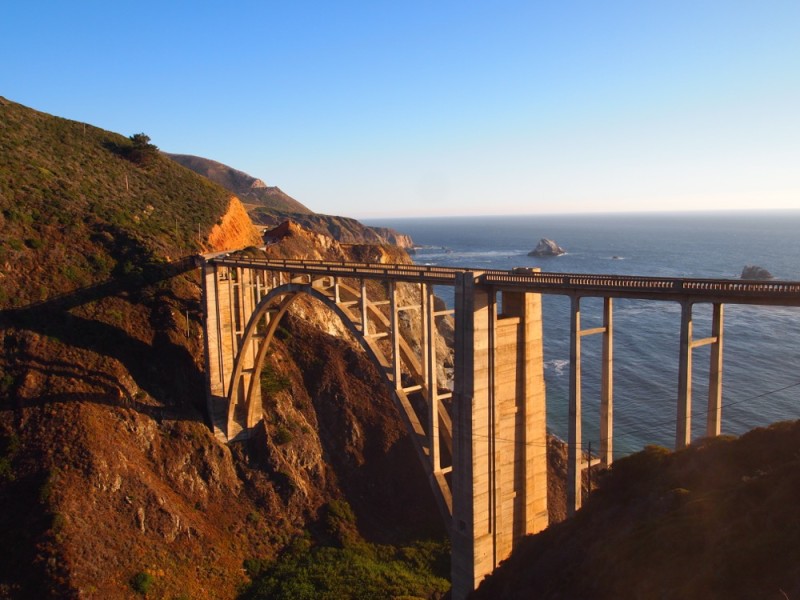 The Lonely Planet describes Big Sur as: "More a state of mind than a place you can pinpoint on a map." While that's not entirely true- there is actually a small village called Big Sur- the sentiment is there. Big Sur is more than just a place  to visit or drive through. It's a whole experience, and a very memorable one at that.
It starts when you pile in the car eager and fresh with a cup of coffee, and ends with the last winding road before sunset. For those smart enough to actually book a night in Big Sur village, it will last even longer. For everyone else, the drive will take twice the time Google maps suggests; you'll be pulling  the car over every few minutes to take in the amazing views.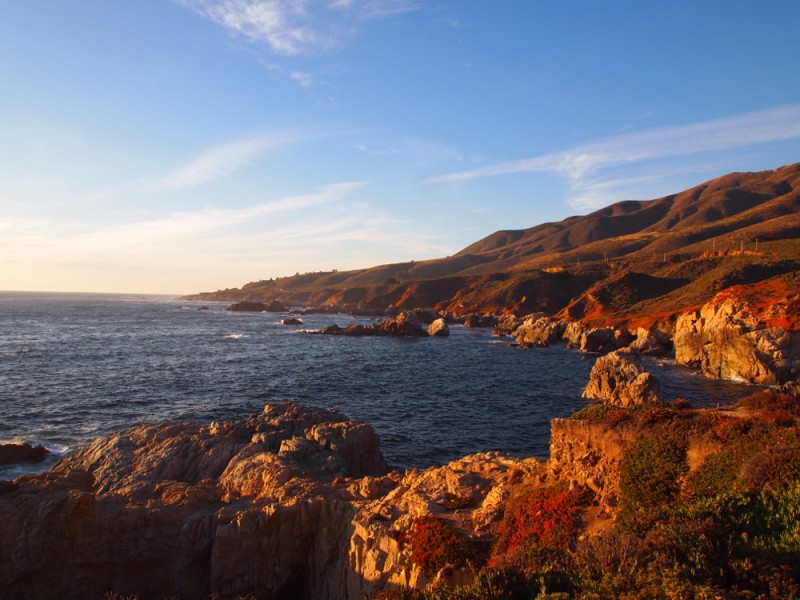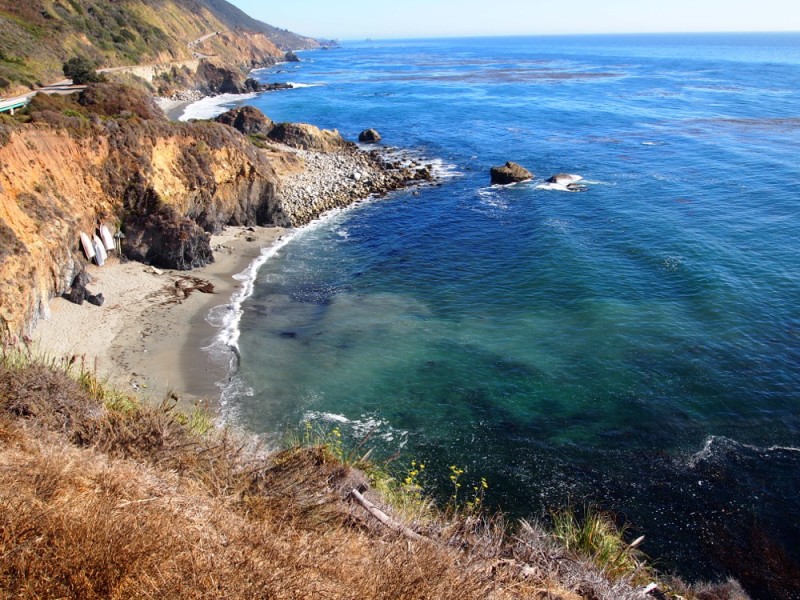 Big Sur is one of the most beautiful destinations in California. When people talk about this area, they are referring to a long stretch of winding road, with views of dramatic cliff drops, jagged rocks and crashing ocean. We started early in Santa Barbara (well, early-ish. First we had to introduce Tamsin and Guido, visiting from Holland, to the American deliciousness that is IHOP- The International House of Pancakes. Surely a tradition that all roadtrippers must partake in.) but it was a good few hours before we reached beautiful Big Sur.  I admit I was worried we would have to rush to get there before dark. However, we couldn't have planned it better.
Driving through Big Sur in the late afternoon meant the light was absolutely beautiful and we arrived in Carmel just in time for the perfect sunset! From Carmel it was just a short drive to Monterey, where we spent the night. I would really recommend giving yourself a full day if you are making the drive all the way from Santa Barbara – you'll make plenty of stops for scenery, photos and food!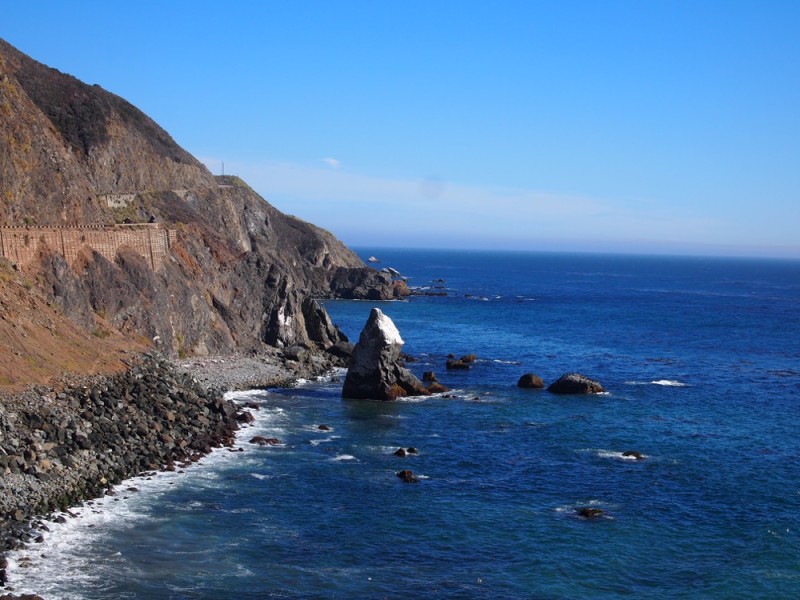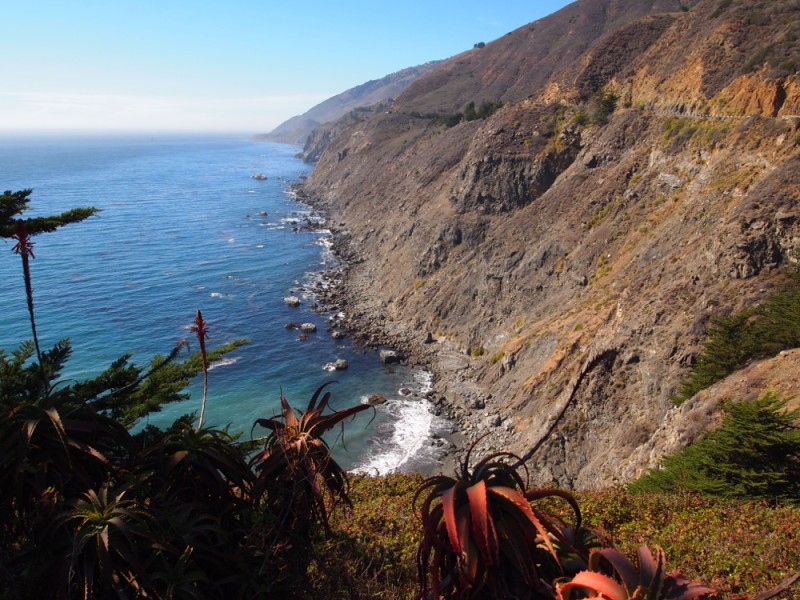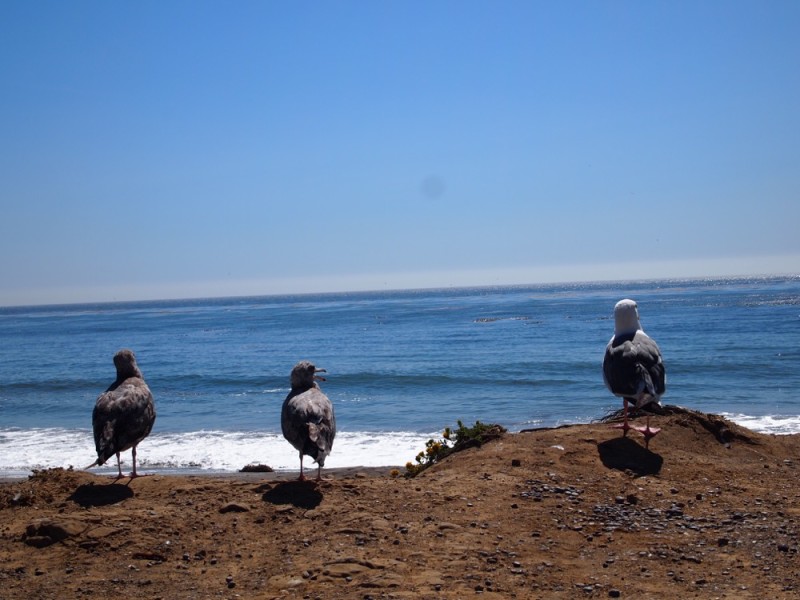 The only way to see Big Sur is by driving the famous Highway 1. The Big Sur region starts north of San Simeon (where Hearst Castle is Located) and ends south of Carmel (which is close to Monterey). Or you can do it the other way round. Or even both- as Justin and I did! After saying goodbye to Tamsin and Guido in San Francisco, we did the drive back to Newport Beach in reverse! We could have taken a faster, inland road, but the coast was too pretty not to see it again. I've no doubt we'll be seeing it for at least a third and fourth time at some point in the future too!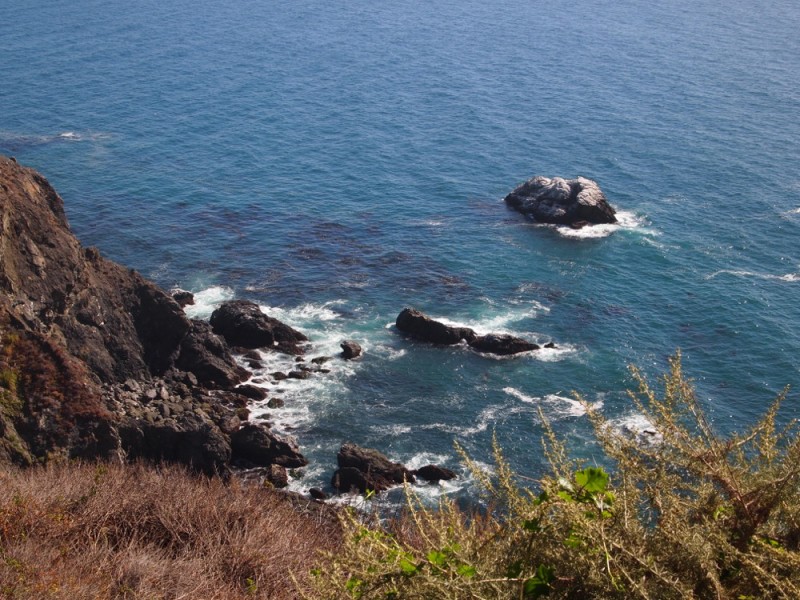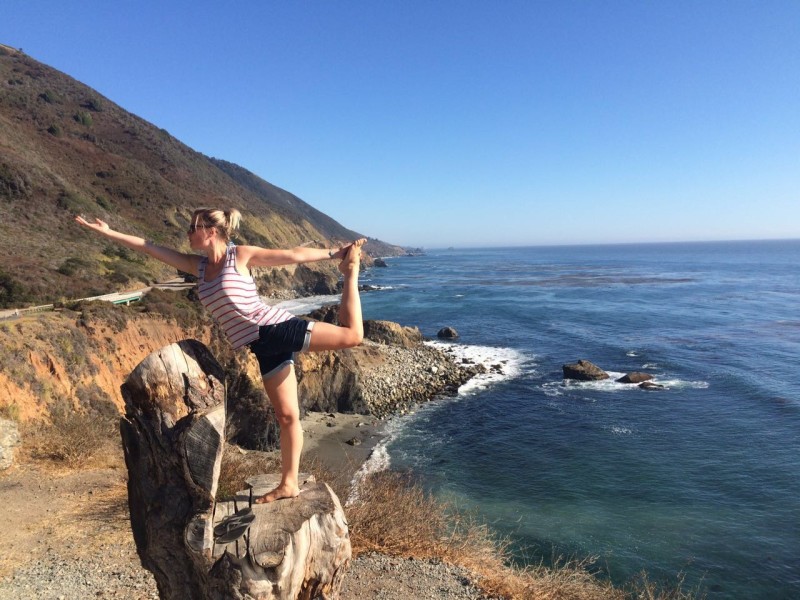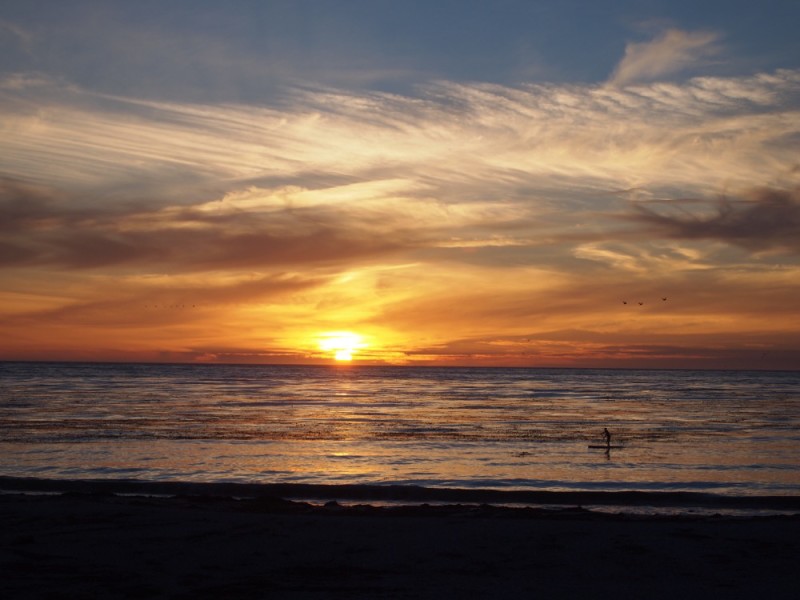 Accommodation Tips
Big Sur really is as beautiful as the pictures. I can't wait to go back and I'd love to stay in Big Sur village. I've heard it's expensive  but camping is available. We stayed in Monterey where, if you're on a budget, you can get a good deal on a motel room compared to nearby Carmel. In general, we found it cheaper to rent one motel room with two Queen beds for the four of us, than two separate smaller rooms. There are also some cheap hostels in the region- but we didn't visit them this time.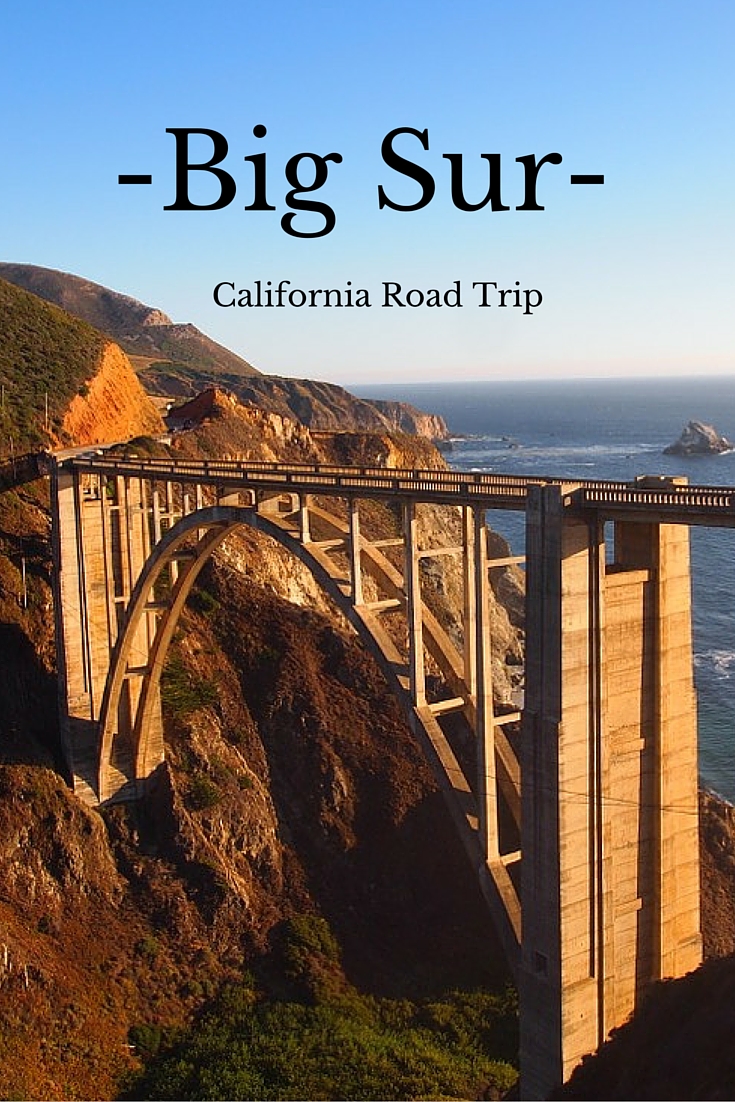 What do you think? Would you like to visit Big Sur? Have you been on any other beautiful coastal drives?
Like what you see? Sign up for updates in the form below.