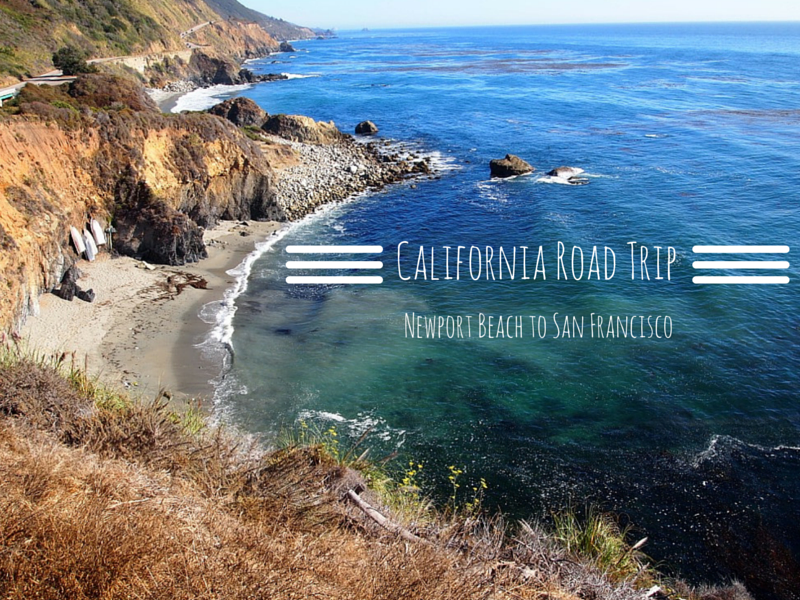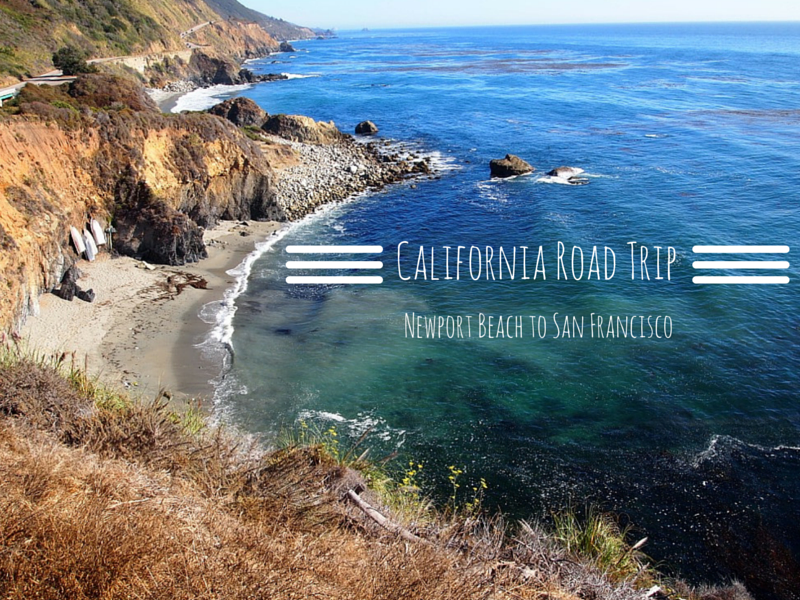 I love road trips and have been eagerly awaiting this one for about 7-8 months! When Justin and I decided we would be moving to the US, and my younger sister and her boyfriend decided they wanted to go to Burning Man this year, we started planning a road trip up the gorgeous California Coast. Sit back and let me fill you in on our California Road Trip Itinerary, from Newport Beach to San Francisco. Oh and don't forget to check out my little video at the end of the post. Five points if you can name that tune.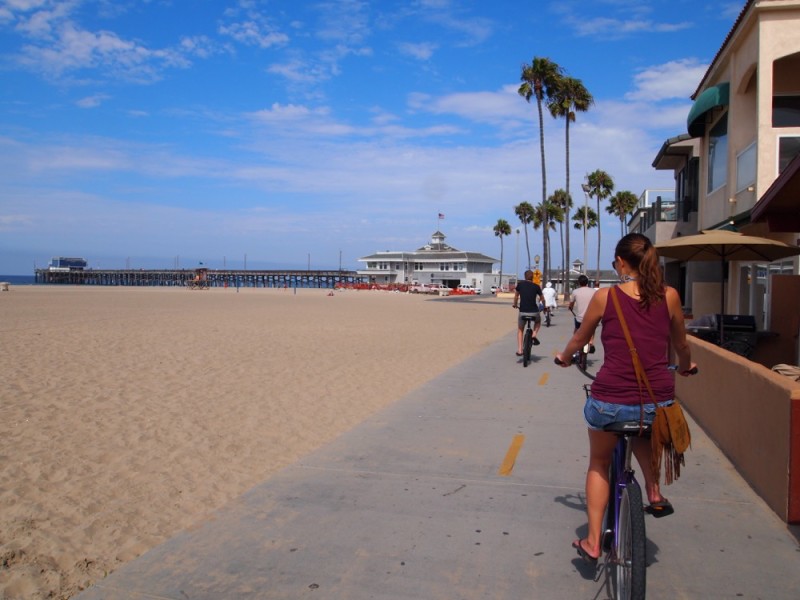 Day One: Newport Beach
We spent Tamsin and Guido's first day in California chilling and exploring in Newport Beach. This meant cycling up and down the boardwalk on beach cruisers, swimming in the ocean and eating frozen bananas over on Balboa Island.
Alternative: We started in Newport because Justin and I currently live here. You could also start this Road Trip in LA- which might make sense if you are flying into LAX. Spend a couple of days in LA exploring Santa Monica/Venice, Silver Lake and the celebrity tourist sites. Don't forget to visit the Getty Museum and check out the view.
More about Newport Beach: here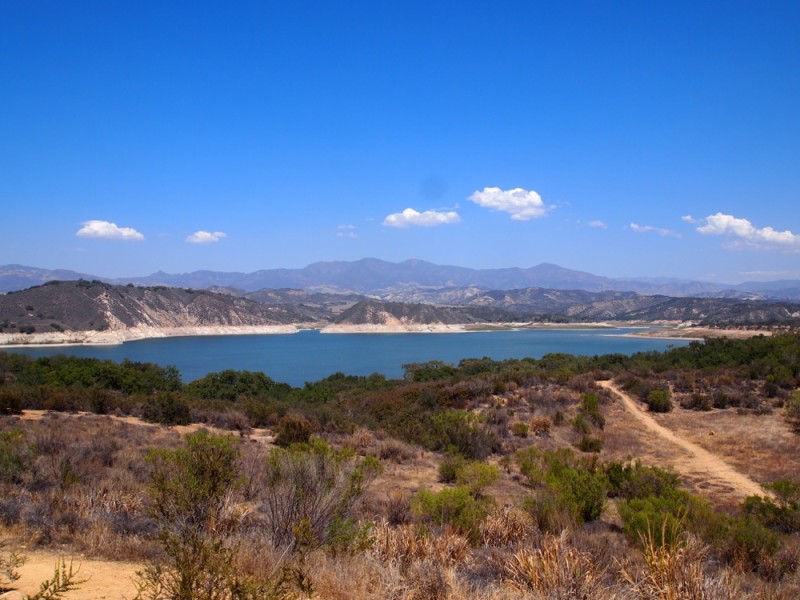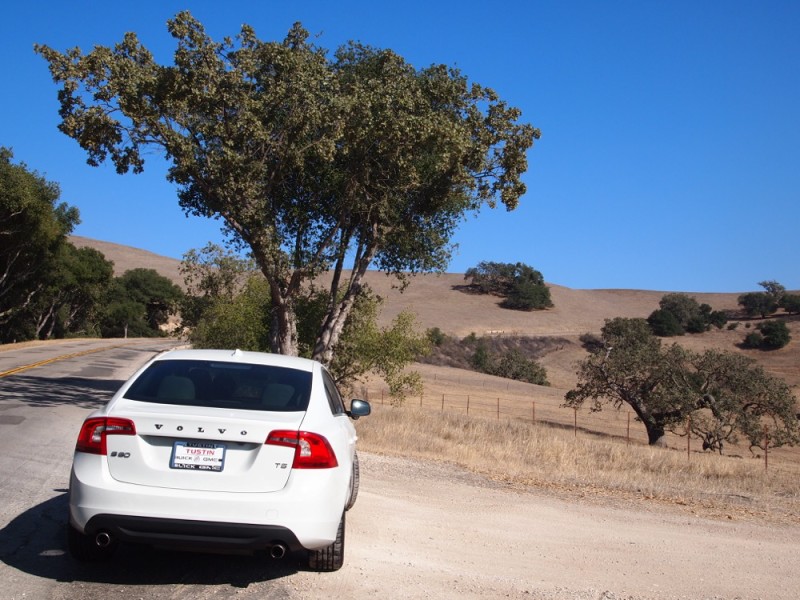 Day Two: Newport Beach to Santa Barbara
We left early on the first day to ensure time for a Starbucks stop, before attempting to beat the rush hour traffic. We didn't stop in LA, other than Malibu, as we had all been there before (admittedly, some more than others).  After enjoying the beaches of Malibu, we headed up Highway One, along the coast, to Santa Barbara.
I'll post more about Santa Barbara later but we had a great time visiting the nearby vineyards for wine tasting. The countryside was beautiful and the wine delicious. Santa Barbara itself is beautiful with plenty of things to explore. I can't wait to go back to see Sufjan Stevens there in October!
More about Santa Barbara: here.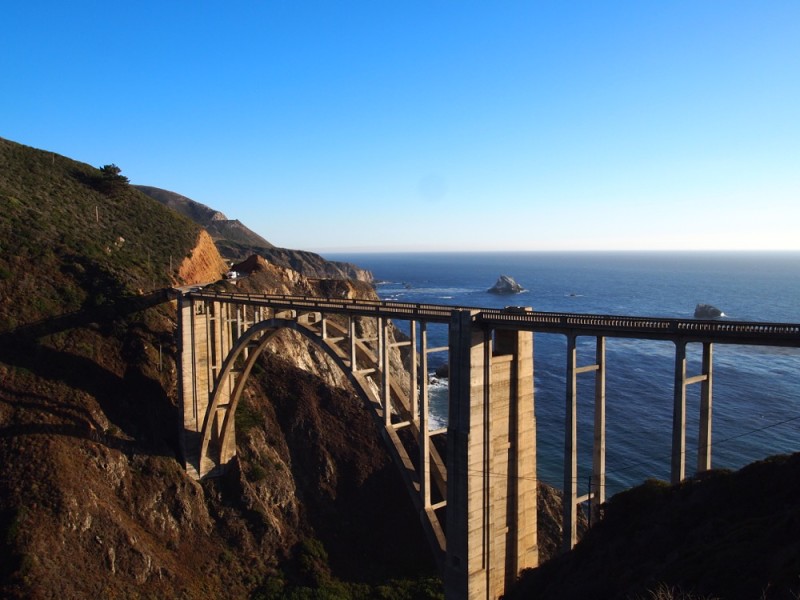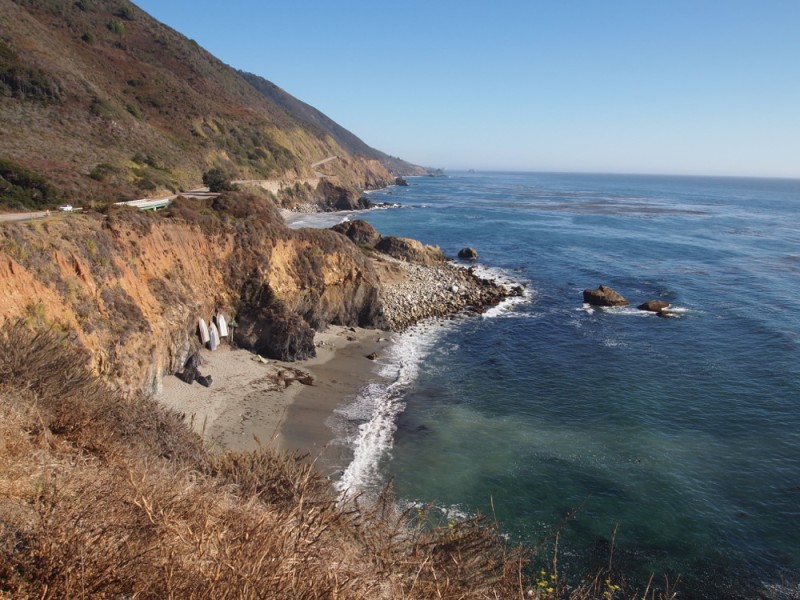 Day Three: Santa Barbara to Monterey
Make sure you leave plenty of time for this part of the trip. At least a half day, if not more. It will take a lot longer than the 4 hours google tells you as you will want to be stopping constantly!  Drive on Highway One and, soon enough, you will start to come across beautiful beaches, dramatic coastline and even elephant seals. As you get  closer to Big Sur, you will start to head up the hills on a windy, coastal road. Drive slow, take in the view and be sure to stop a lot- this is the California coast we all dream of. After Big Sur and about 15 miles before Carmel, Bixby Bridge is one of the most famous sites.
Alternatives: You could stay in Carmel instead of Monterey or break up the beauty and stay in Big Sur itself, then continue the drive the next day.
More about Big Sur: Here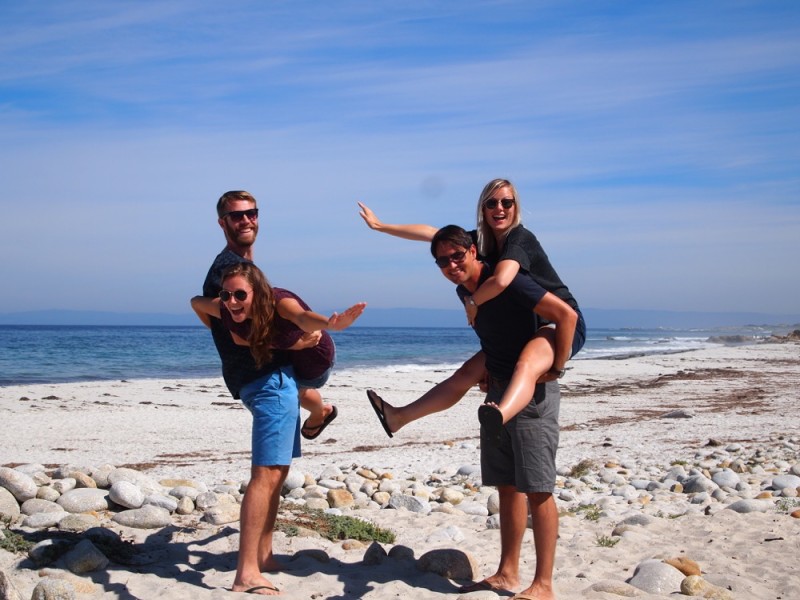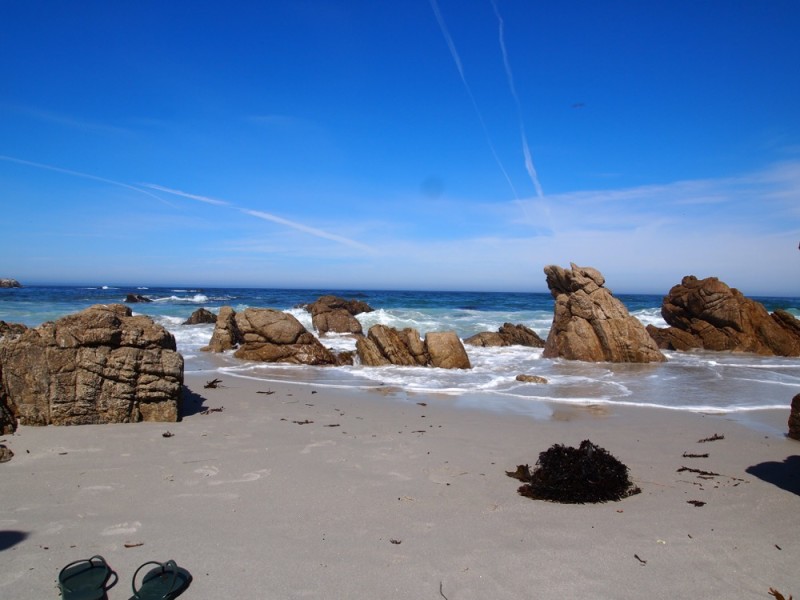 Day Four: Monterey to San Francisco
The 17 mile drive is an absolute must. It's a private road with some stunning stretches of coast, beautiful trees and also a few golf courses. You can cycle, which is free and would also be a lot of fun, but we didn't have time for that on this trip. We still had a fantastic time driving  through in the car (it's $10 entry to the road if you drive). You'll be given a map with all the best stops but, as always, you can just stop where ever you think looks nice. The beaches are gorgeous- I honestly didn't know we had sand as white as this in California. The water is just a bit too cold to swim though.
Continuing on up the coast, don't miss the Pigeon Point lighthouse which dates back to 1871. There is a hostel next to it which is apparently really great and has a hot tub, if you're not in a hurry to get to SF.
More about the 17 Mile Drive: Here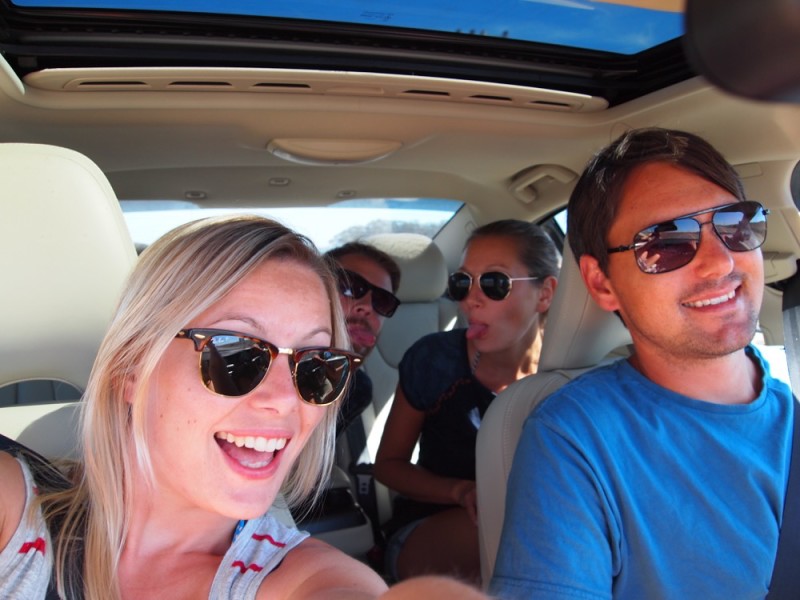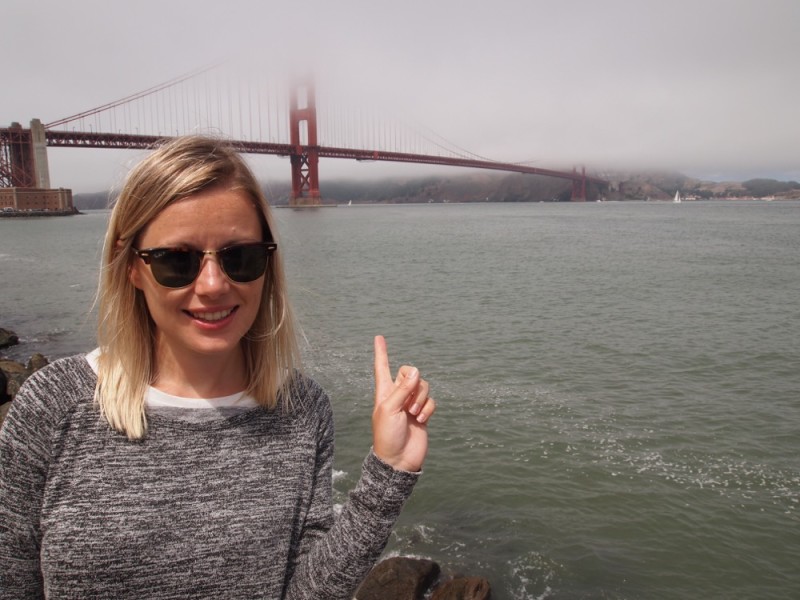 Recommendations
We were very happy with our itinerary- we had a finite amount of time and used it well. If time was no issue I would definitely add another night or two in Santa Barbara and a night in Big Sur itself.
We had such a great road trip and saw such stunning coastline. As a bit of fun I made this little video to the soundtrack of the best Southern California based TV show ever (well maybe second best- Arrested Development is clearly the very best).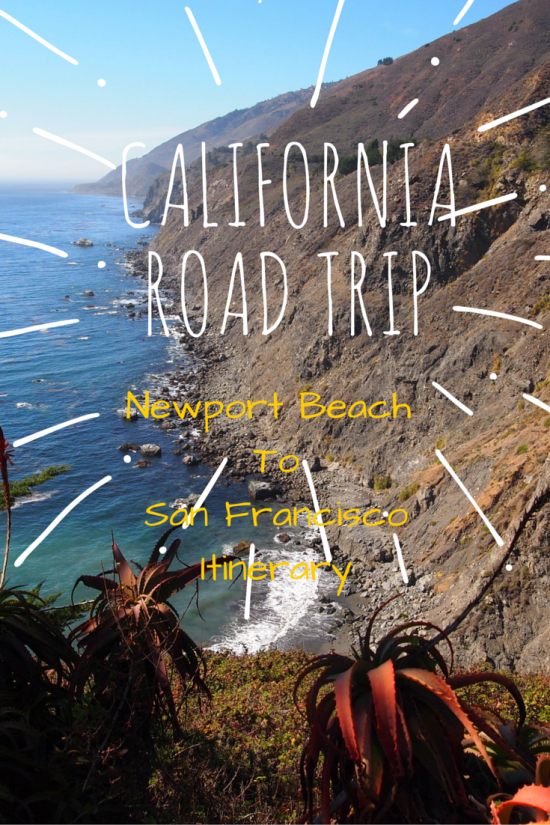 Have you ever been on a great road trip? Where did you go? What did you think of my silly video?