About a year ago, in our second year of living the Beijing life, we got kicked out of our fancy downtown Sanlitun apartment. It was a rough time and we were not happy about it. But, in some ways, it was a blessing in disguise! It meant we got to move into our cute little hutong place in one of the most interesting neighbourhoods in Beijing! Some might say: the best neighbourhood in Beijing.
Since I started this blog I have often been asked where to stay in Beijing, or where to live in Beijing- I wouldn't hesitate to recommend this neighbourhood to anyone! It's got everything you could want: history, culture, food, local life, Chinese hipsters and expat hangouts.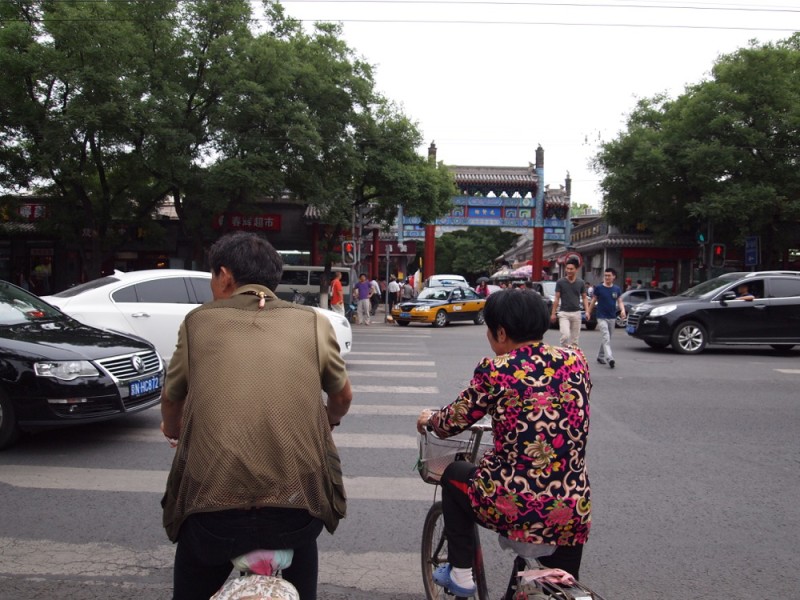 So where is this wondrous neighbourhood, you might ask? Well, technically this is more than one area, but I am talking about the Yonghegong (Lama Temple) and Gulou (Drum and Bell Tower) 'hoods.  This is the place to be if you want to optimize your sight seeing, see the tradional side of Beijing whilst also getting your cafe fix!
Now that we have left  Beijing I can be very specific in where we used to live. We lived on Liulisi Hutong: a small street that ran in between Beiluoguxiang and Baochao hutong. (Check out the New York Times 36 hours in Beijing-2015 version- to see Baochao featured. We lived there first!). It's very close to the drum and bell towers. It was amazing to live so close to such historic places and I'd often take a quick walk around them after work.
Beiluo and Baochao are two very interesting streets full of a real mix of old, random shops, cool cafes, dumpling restaurants, old people playing cards and little spots for drinking great beer. You'll find Chinese and expat hipsters, families who've lived here for generations, Chinese and expat locals and tourists all mixed together. We loved spending a summer evening eating dumplings, then getting a beer and people watching at a hutong street side bar.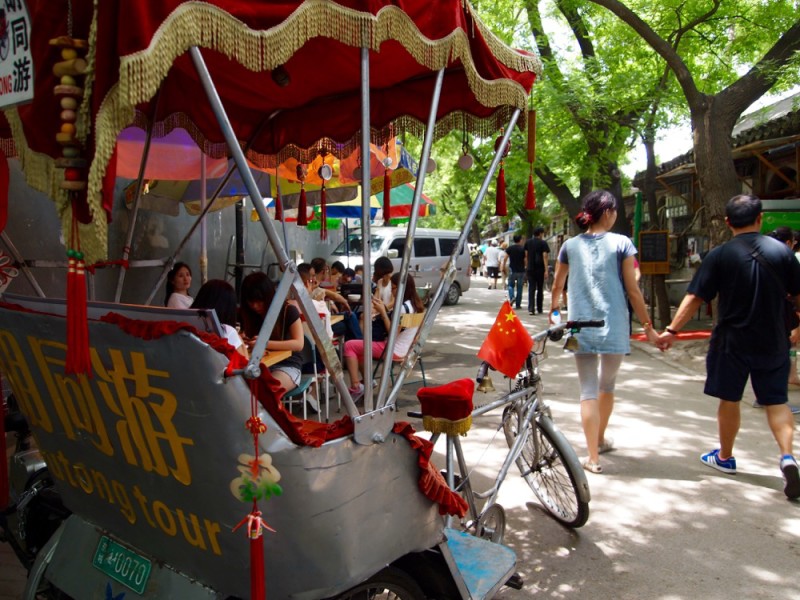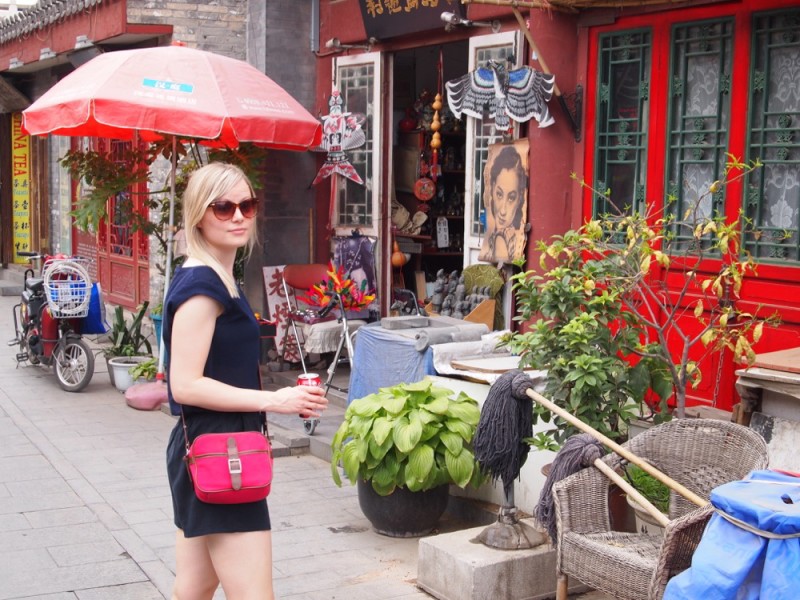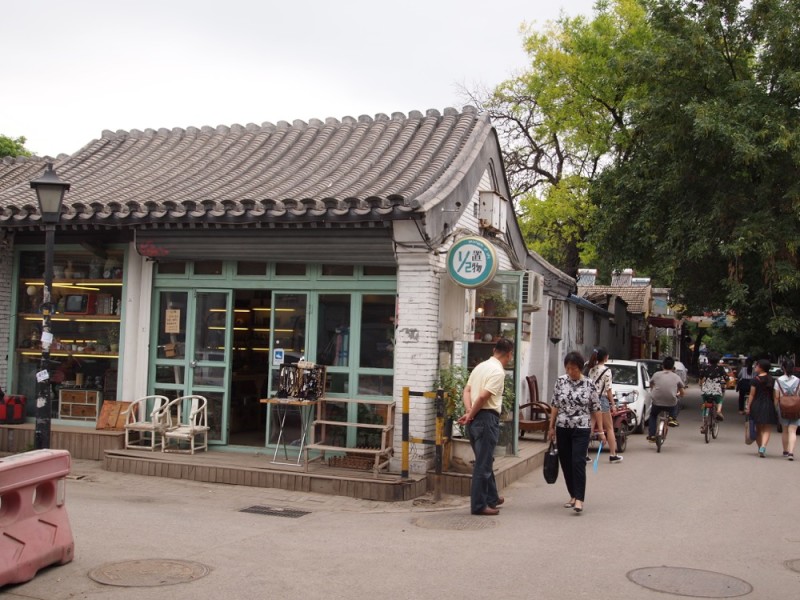 At the end of these two parallel streets you'll find Gulou Dong Dajie: a fun street that's worth a stroll, full of music shops and yes, more cafes! Though take note- this street was undergoing some kind of "refurbishment" when we left. That seemed to mean all the shops being given identical facades.
You can head right to the Drum and Bell Towers (history- check!) and follow the road, or cut through the hutong, to Houhai (one of the lakes). Alternatively you can cross over from Beiluoguxiang and head down Nanluoguxiang. This is one of the famous hutong where Chinese and overseas tourists come to shop for souvenirs. I personally didn't make a habit of heading down there as it was always so crowded, but it has a fun atmosphere. Great Leap Brewery's courtyard location is nearby too- so don't forget to stop there to try some delicious local craft beer in an old courtyard.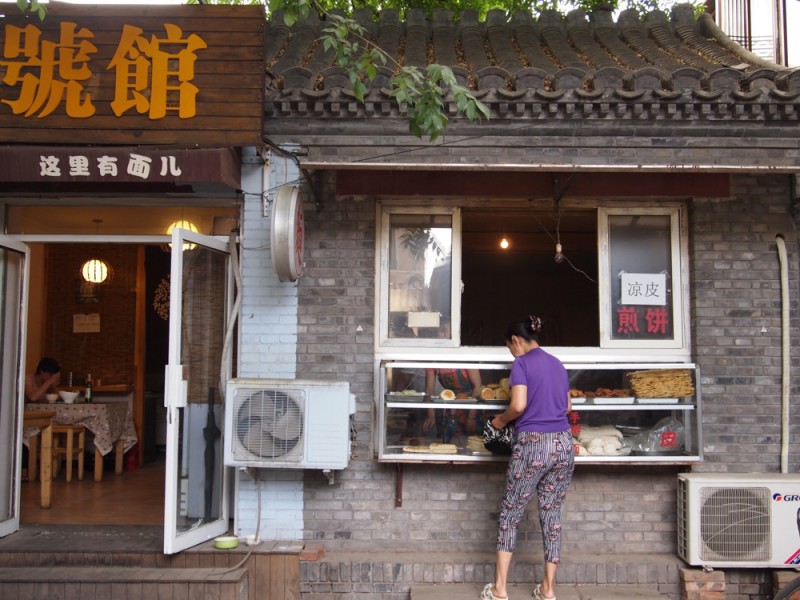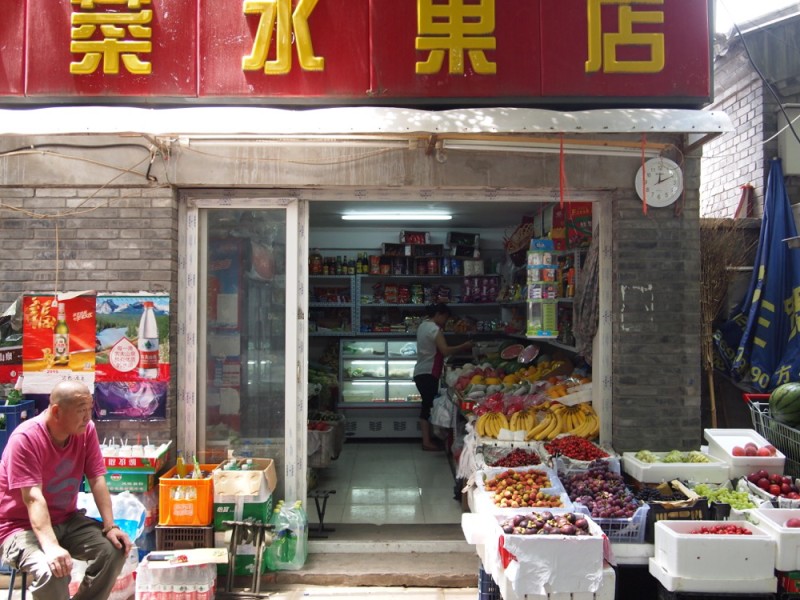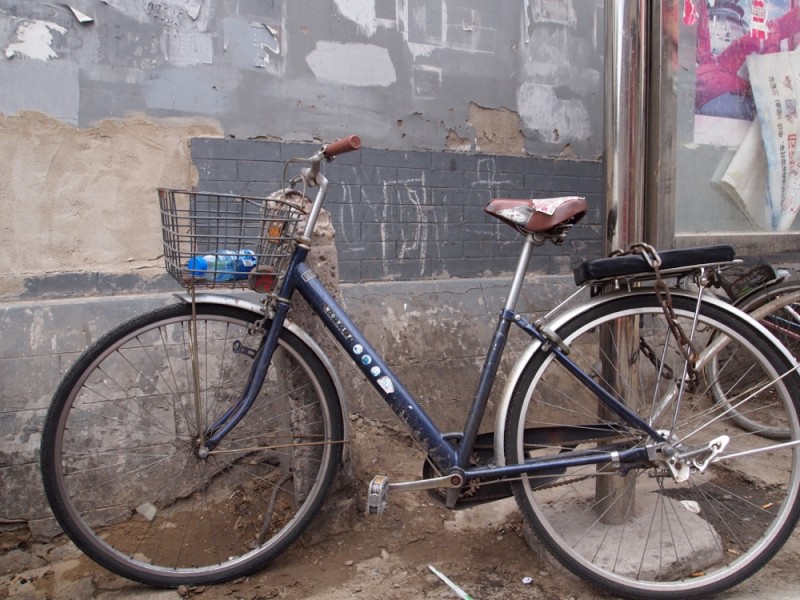 Reversing back into Beiluo, you can meander through the old hutong, catching a glimpse of everyday life. My favourite thing to do in the hutong area was just to wander off down the side streets- this is where you will catch the real glimpses of everyday hutong life, away from the trendy stores! If you head down Guozijiang, a pretty hutong street, you'll see where the rich buy their Japanese furniture and visit Confucius Temple– one of my favourite little spots in Beijing. It's often very quiet and has a magical light in the late afternoon.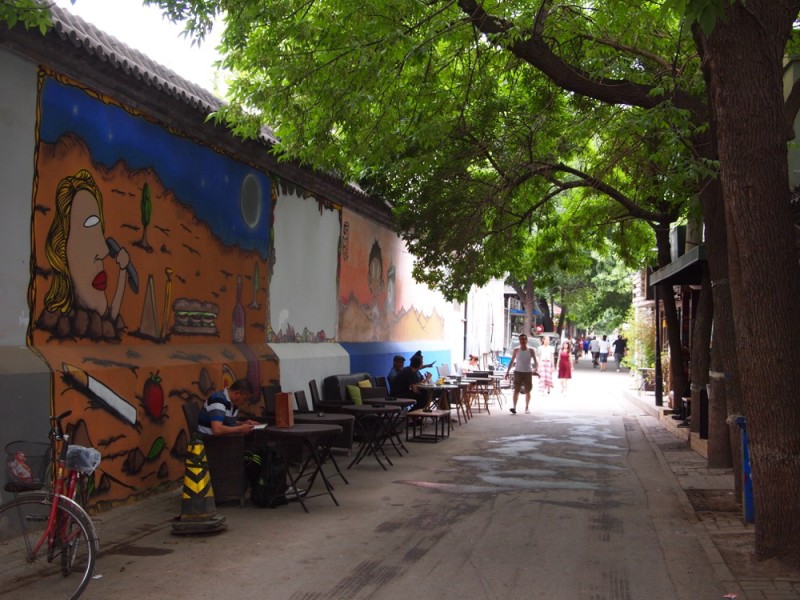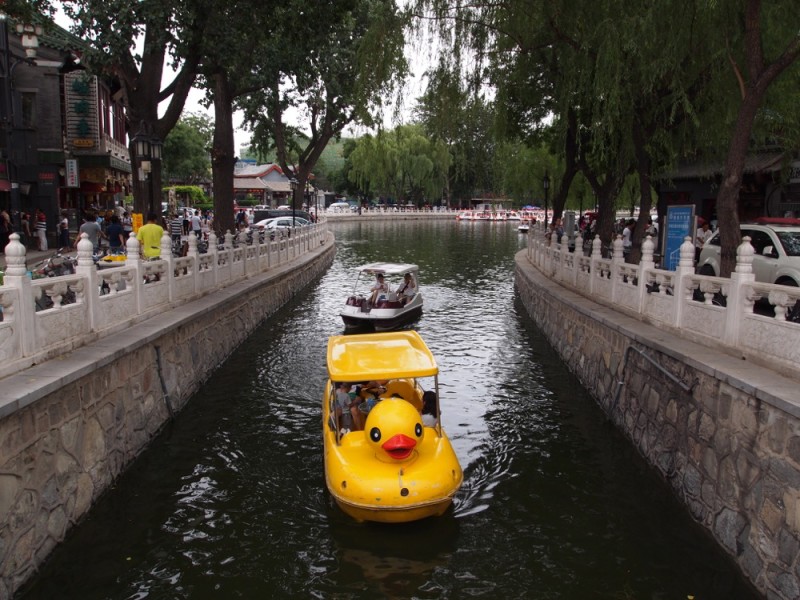 Wudaoying is another stylish and fun hutong in this area. I love it because it was the first place Justin and I ever went in Beijing! We had searched for vegetarian restaurants and ended up here.  Over the road you can visit beautiful Lama Temple. I went to Lama Temple many times and and never got sick of it. You'll love the statue at the end..just look up…!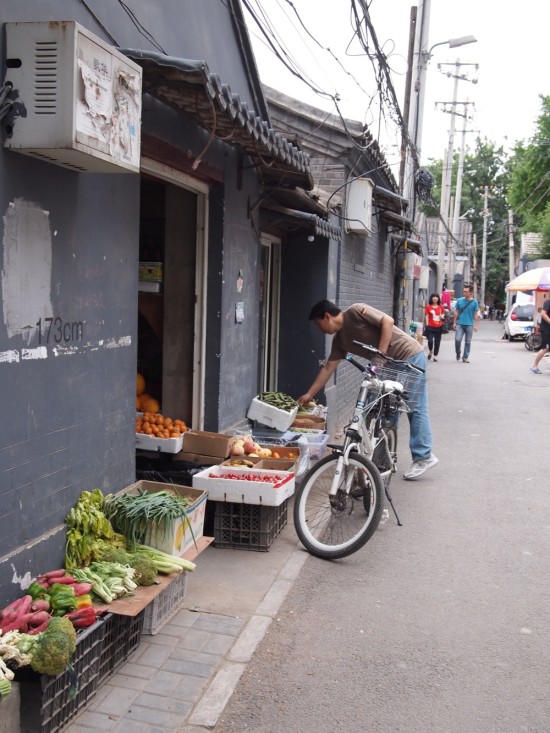 Another reason I love this area is that some of the other famous sites, like Jingshan Park and the Forbidden City/Tiananmen square, can be reached easily from Gulou. It was only 10-15 minutes to cycle there from from our house on Liulisi Hutong. We did that bike ride multiple times during our final weeks in Beijing.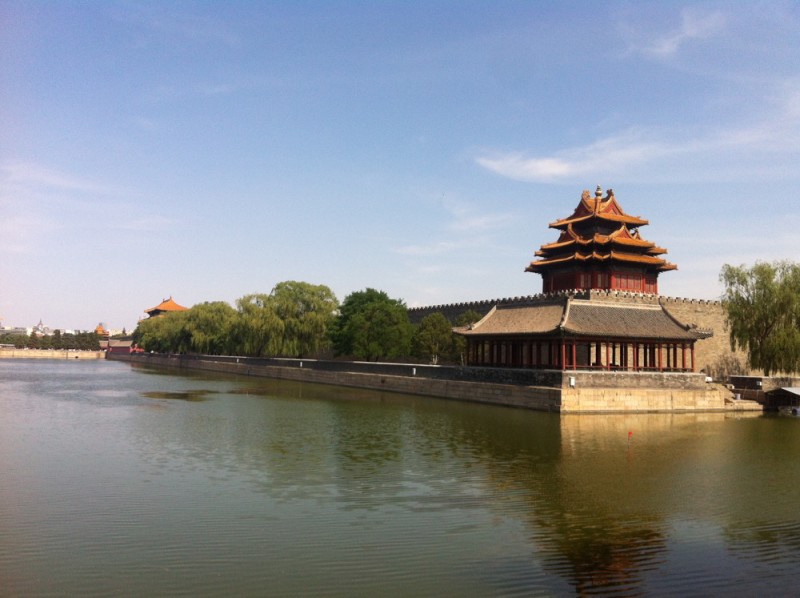 So there you go- my former neighborhood is the best neighborhood in Beijing because there is such an amazing mix of young and old, trendy and historical, Chinese and international. And cafes galore! If you are visiting or moving to Beijing, you should without a doubt look into moving or staying in the Gulou or Yonghegong areas. Please send me some photos if you do!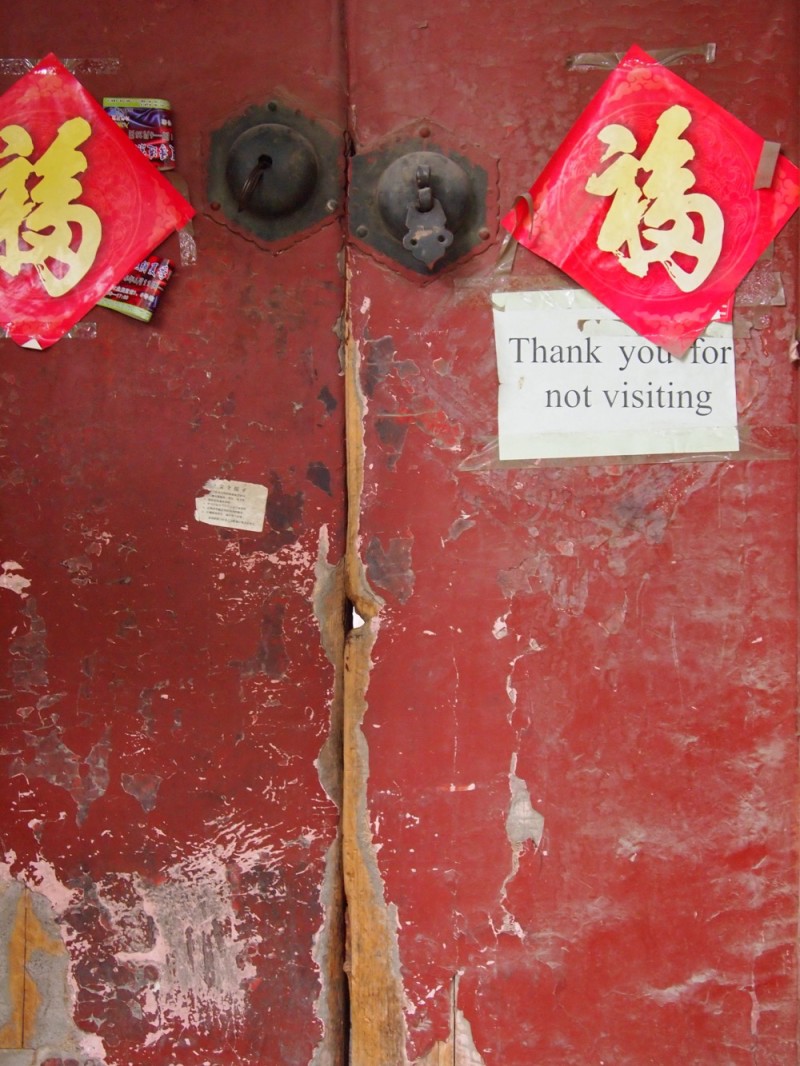 I hope you enjoyed learning about my old Beijing neighbourhood! Feel free to share with anyone you think might want to visit Beijing or sign up for updates in the box below!
Would you like to live/visit in this part of Beijing? Or would you prefer the more modern part?