I sometimes have a hard time keeping track of what I've been up to each month and I just can't get blog posts written and up fast enough. So I'm going to give this writing a monthly update thing a try. Let's see how it goes!
Wildlife Moments Of the Month
If August was the month of road trips, then September has definitely been the month of wildlife! One of the things that Justin and I love about our current apartment (other than living 2 minutes walk from the beach) is that we also live across the road from the harbor and can see it from our balcony, bedroom and living room. We can quite often hear the sea lions barking in the harbor. One night however, we actually couldn't sleep because the sea lions were barking so loudly for the whole night! I'm convinced they must have walked up into the street!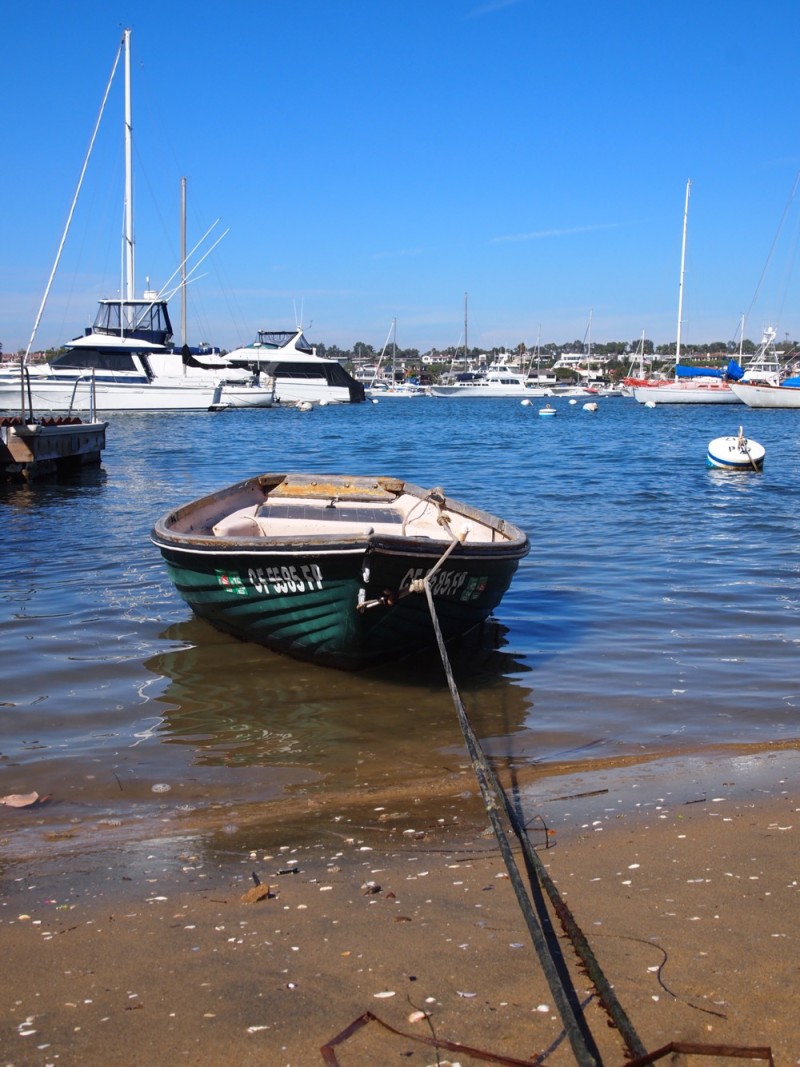 An even more spectacular wildlife moment happened just last Friday. I had gone to the beach to chill and read some travel magazines (it's for my course, I swear!). I had already had a little paddle in the water and was thinking of going back in for a swim in my usual spot, when I noticed some people being kind of strange on the beach. Suddenly I heard one of them mention WHALE and I ran over. "It's right there!" they said and pointed to  where I usually swim.
I didn't see anything for a minute and then up popped a gnarly looking grey whale, spurting water, ready to take a new breath! Seriously, it was so incredibly close to the beach. It was at a distance that I would have felt perfectly safe swimming to it, if I wasn't afraid it would swallow me I'd scare it.
There was a bit of commotion as many of the onlookers were worried it might be injured, due to it swimming so close to the shore. The whale kept on swimming all the way down the coast, parallel to the beach. I started following it, picking up more onlookers and leaving some behind. At one point it almost swam into a group of swimmers, who got out of the way just in time.
Eventually I, and the whale, arrived at The Wedge, a part of the beach which has a small entrance to the harbor. There are big waves here and it's always full of body surfers, boogie boarders and the occasional surfer. The whale gave them quite a surprise! It stayed there for some time, popping up to the surface and then going down again. I chatted to some other beach goers: one man told me that, very occasionally, grey whales do come and try to clean themselves on the shells and sand. Every time a wave came and lifted the ocean up, we could see just how close and big the whale was through the water. Until eventually, he just disappeared- hopefully safely back out into the ocean. Goodbye Newport Beach whale!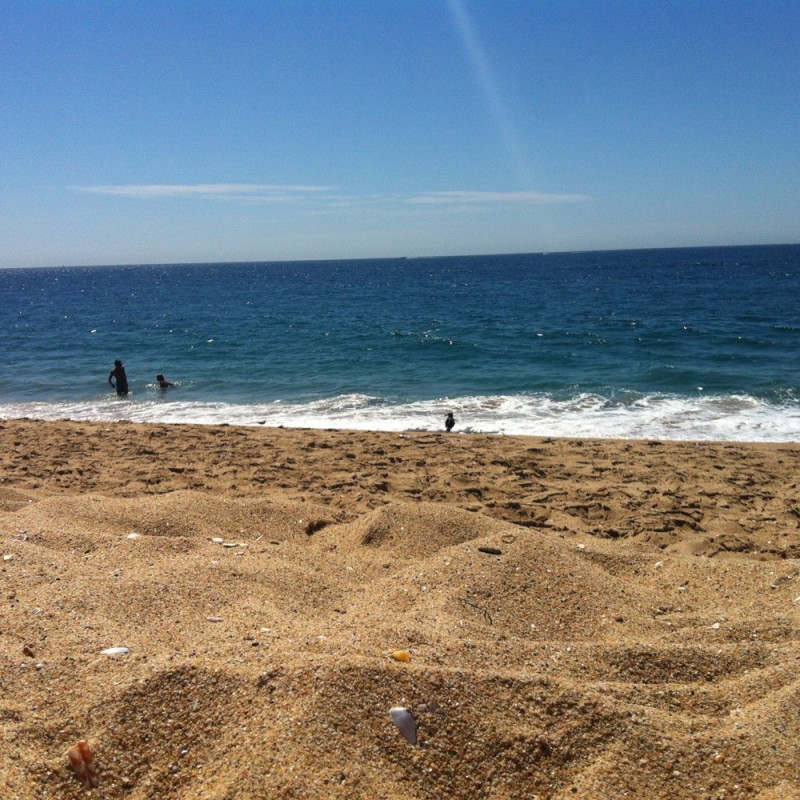 Tsunami Advisory
When we first moved to this part of Newport Beach, the tsunami evacuation signs interested me. I know it's "possible" that there could be a tsunami but not at all likely, so I don't even notice the signs anymore.
Well, the other day, after the huge earthquake in Chile, (which sadly killed 13, but thankfully not more thanks to their strictly enforced building codes) Justin announced: "There's a tsunami warning."
Errr, what?
You can imagine my slightly shocked reaction. "Well what do we do? Do we need to evacuate?" I asked. "Oh no, we don't need to do anything," he said! Now I'm really confused.
It turned out to be a tsunami advisory, which is different to a tsunami warning! The advisory alerted us to the fact that there was a tsunami wave coming, but it would be very small when it reached us. However, it would still cause surge and powerful currents, so everyone needed to stay off the beaches and the harbor. It even told us the exact time it would arrive (not for many hours!).
It was a complete non-event, but at least I know more about the warning system now. I've also learned that, in our neighbourhood, if we are ever at home and feel an earthquake, we are under orders to evacuate immediately. However, if I didn't spend as much time on the internet as I do, I'm not sure how I would be aware of any of this. I'm hoping if there ever is a dangerous tsunami, they will have some kind of warning siren. Or hopefully there will just never actually be an earthquake or tsunami here!
Blog Posts
I did a guest post on Silvia's blog. Check it out here: Get Off The Path
My most popular post this month was this one: California Road Trip: Newport Beach To San Francisco Itinerary….. I'd love to say it was because of my nifty video at the end there, but I expect it was more to do with the wonderful scenery and the appearance of Tamsin, Guido and Justin 🙂
Most commented on was this one: The Best Neighbourhood in Beijing
And the most popular old post was this one: The Best and Worst Things About Living in Beijing.
Most popular Instagram photo was this one: Hello Palm Trees.
Work/Study
I've got quite a few projects going on at the moment. I've not looked for a teaching job since we left Beijing and moved to CA. Instead I've been pursuing other work options. In addition to this, I'm also taking two online classes through universities here in the US and I've got a new venture on this very blog. I now offer travel planning services. After years of offering advice to friends, family, friends of friends and people of the internet, I am now branching out into travel consultation. You can find out more by clicking here.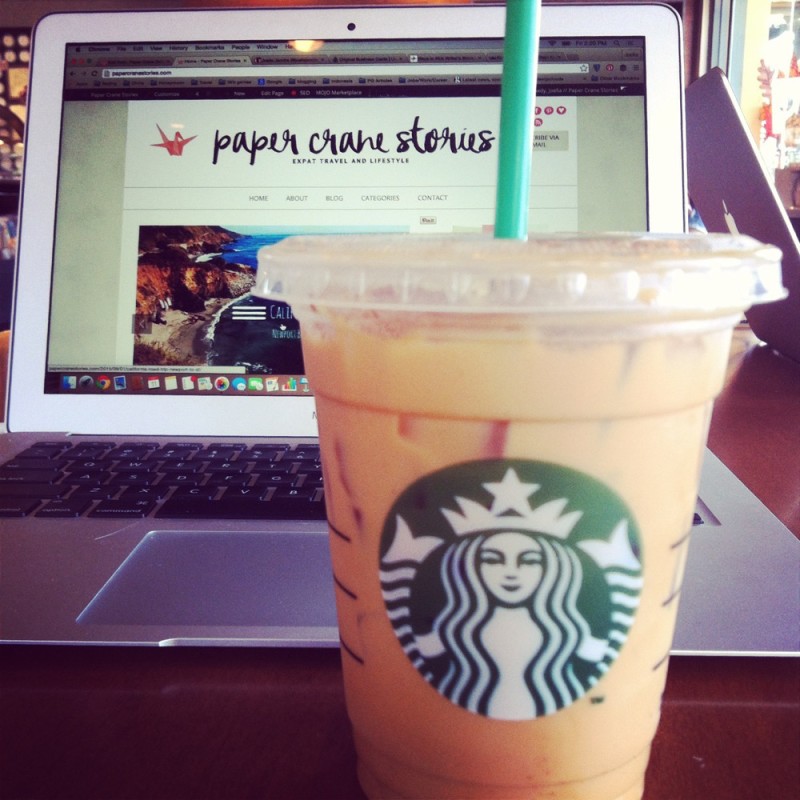 Upcoming plans
I'm super excited to be going to TBEX (Travel Bloggers Exchange) in Florida next month (anyone else going?).  I also booked some absolute bargain tickets to Nicaragua for January. Closer to home, I'll continue hitting the beach, cycling my beach cruiser to yoga class and I'm even going to be trying stand up paddle yoga: excited! I've also starting going for a Friday night jog every week this month and want to continue. I always snap a sunset photo at the beach when I do!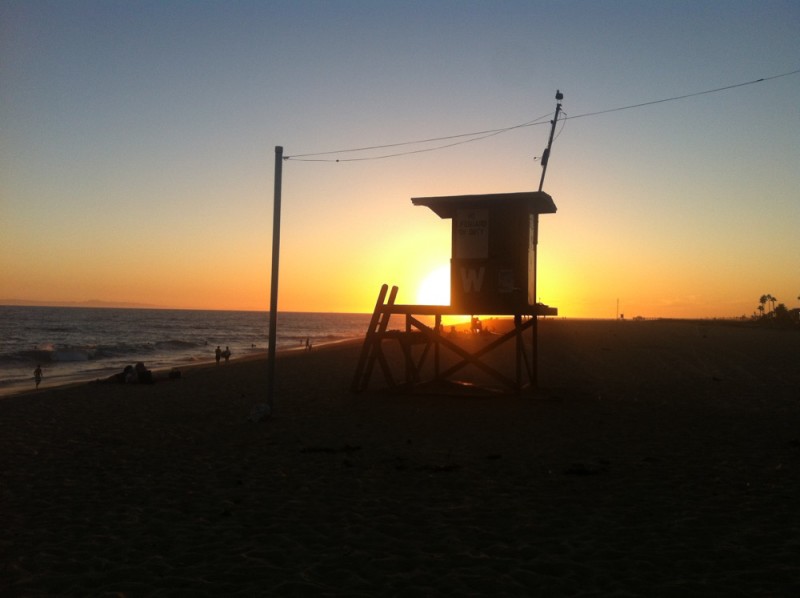 Hours spent at the beach: 1000
Months since I last saw half my belongings: Five!! It's been 5 months since we shipped half our stuff out in Beijing to CA and it still hasn't arrived. I'm really not impressed at all with the service we received.
Dodgers Games watched: Most of them (on TV). But two in the stadium. One was Angels Vs Dodgers at The Angels' stadium (where I saw a woman get KNOCKED OUT by a baseball!), the other was Dodgers vs Pirates at the Dodgers' stadium. No one believes Justin when he tells them I'm a big baseball fan now, but it's true! I love it and I love my Dodgers!
Serious moment of the month: I have always felt incredibly priviledged to be able to work and travel overseas. This blog is a fun place but sometimes I feel guilt at not writing about more serious world matters.  I've been donating to courses that help the Syrian refugees for years now. This summer things came to a head with the so called refugee crisis in Europe. Refugees from all over the world are heading to Europe, desperate for help. One of the charities that I have supported this month is Médecins Sans Frontières (MSF) International. They are the doctors that are pulling people out of the water, as well as doing other important work across the world. No one asked me to share this- I just want to highlight one of the charities I am currently supporting. if you wish to donate, please follow the link above to their website.
Well, that's how my September shaped up. I can't believe it's nearly October. What have you been up to this month and what are your plans for October?
I really love that you read this blog. If you want to keep updated on my daily adventures, you can follow my instagram account here. Or sign up for blog updates in the form below. Thanks for reading. 🙂